Homepage
>
Handheld Steam Cleaner
- Model #: VSC38

One of the world's most powerful handheld steamers small on size, big on power and tough on grime!
Clean and sterilize indoors and out without hazardous chemicals and back-breaking scrubbing!
This pressurized 1000W steamer generates incredible dirt-busting power at 275 degrees to make fast work of disinfecting, sanitizing and deodorizing everything from floors and windows to bathtubs and BBQ grills. It helps wipe out illness causing viruses and bacteria too. Just add water and it's ready to go in just three minutes! Features steam status indicator, 15 minutes of continuous steam per filling and lightweight portable design. 10" x 5" x 8-1/2".





7/2/2012 - A W - keeseville, N.
just wore one out ( It just stopped heating up ???) and reordered another one. used it for a year or so cleaning apartments. Does so much; removes spots from carpets, paint from cabinet edges, cleans sinks, toilets tubs etc. you name it ...it does it. Only problem I had was that the nozzles and attachments wouldn"t stay on after a while so I just used it by itself. This time I'm ordering the extended warranty.
---





6/9/2012 - TS - gold hill, OR
Very rugged construction, I was suprised., thought it might be of lightweight cheap plasctic BUT NOT! works very well and constructed very very well
I ordered another for a friend
---





1/11/2011 - RR - peoria, IL
This a great item! It works great and is easy to use.
---





7/18/2010 - RTP - Carrollton, GA
This is a terrific cleaner. It heats quickly. I've used it to remove spots from an oriental rug and the baseboard area of installed carpet. I use it to clean and sterilize my hummingbird feeders instead of bleach and detergent and they now start feeding right away. Even used it to remove worn paint from front panel of the stove to reveal stainless steel for a much improved appearance.
---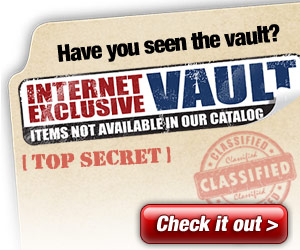 Write a Review
You might also be interested in...