With this wood splitting driver, axes, wedges and mauls are obsolete!
This log splitter splits firewood with ease and safety that axes, wedges and mauls can't match!
This one-tool system lets you expertly split logs with incredible ease and enhanced safety. Just place it on the end of the log, slide the hammer up and down and in seconds the job is done! NO dangerous overhead swinging, flying and jammed wedges, broken maul and axe handles or back-breaking labor! Features rubberized vibration-absorbing handle and stepped forged wedge to prevent slipping. Color may vary. 1-year limited warranty.





2/10/2011 - ACS - Oakridge, OR
Love this log splitter, I have a bad back and just can't swing an axe or sledge hammer any more but now I can provide all the split wood I need and no pain means I can enjoy the fire, not resent it. I almost got rid of the woodstove, I am so glad to have found this device.
The only drawback I have found is with hardwoods (Apple in my case) and very knotty wood where it gets stuck and requires some brute force to remove.

---





12/14/2010 - DTA - WINSTON SALEM, NC
I BOUGHT ONE OF THESE FOR MY BROTHER WHO HAS TWO LITTLE KIDS. HE CAN USE THIS WHEN THEY ARE AROUND. iT IS FUN AND EASY TO USE. IT WORKS MUCH BETTER THAN AN AXE OR A SLEDGE AND A MAUL. IT IS REALLY DURABLE. DAVE
---





9/8/2009 - MN - NY, NY
As an alternative to a pricey electric unit this one works wonders. It also gives you some exercise (which most of us need!) without being overbearing. Had a minor issue with the unit (regarding the yellow cushion sleeve) and the manufacturer was a gem. One call and immediately resolved to my full satisfaction. Would strongly recommend buying this unit if you want a well priced effective product.
MNINNYC
---





5/18/2009 - LRH - Brattleboro, VT
Whoa! REALLY, actually works! Our uncoordinated kids can even use it without worrying they are gonna split their heads open.
This is NOT a gimmicky, sit-in-your-garage, useless thingamabob. This works. It's fast at splitting wood, and you don't need a lot of room. And I got bonus "marriage points" from my husband for finding this cool tool :))
It's a tool + it works + it's easier than swinging an axe + free shipping = AWESOME FATHERS DAY GIFT
---





12/13/2008 - RJS - Oakhurst, CA
I ordered this POGO Manual Log Splitter because I wanted to help my partner in splitting logs and to decrease his back and shoulder problems from using axes and so forth. The Pogo is a WONDERFUL thing and splits logs "like a champ" as the other reviewer said. I am so happy that I ordered it and highly recommend it to anyone.
---





10/2/2008 - KLL - Franklin, MA
I was at Mark Borezo's house in Charlton and tried this and WOW! I split his wood like a champ!
I love it!
Keith Leblanc
Franklin, MA
---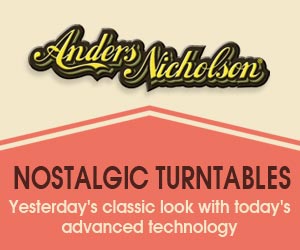 Write a Review
You might also be interested in...