The world's most effective predator deterrent - works 3 ways and runs on the sun!
Think there's nothing you can do to protect your valuable property from predators? Think again!
This revolutionary Predator Preventer combines three proven technologies to help keep unwanted animals away. At night, the pulsating red deterrent lights activate and can be seen up to 1/4 mile away to keep predators away. Then if an animal comes within a 35' protected area, blinding high-power lights activate to send it scurrying. Finally, if a predator remains in the area more than 5 seconds, an ear-piercing alarm is activated to scare them off. The alarm works during the day, too! Solar powered weatherproof design. Main unit is 8" x 2.25" x 6". Solar panel is 9" x 6.5" x 0.63".1-year limited warranty.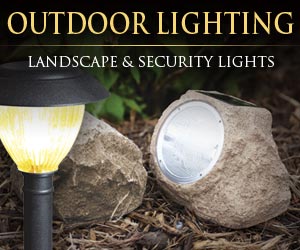 Write a Review
You might also be interested in...