Homepage
>
Saddle Tramp® Western Half Boots
- Model #: A8001

Saddle Tramp® side zip boots give you a heel-to-toe western look with an accent on total comfort!
The latest generation of quality Western footwear - now available at savings up to $130!
There's nothing more comfortable than these half-height black boots. They give you all the style of full-size western boots without the bulk. They're crafted with an oil-tanned genuine leather upper with embroidered stitching, oil-resistant rubber sole, durable construction for stability, padded insole, leather lining, side zipper for easy on/off and 1-3/4" rubber heel. 6" high. Mens medium width size 10. Sizes run small. We suggest ordering a 1/2 size larger than you normally wear.





8/7/2010 - TPM - GERMANTOWN, MD
RARELY WOULD I GIVE ANY PRODUCT 5 STARS, BUT THESE BOOTS ARE A TERRIFIC DEAL. I WAS SO PLEASED I PURCHASED A SECOND PAIR. I HAVE SEVERE PROBLEMS FINDING SHOES, IN FACT, I HAVEN'T WORN ANY HARD SHOE FOR 3+ YEARS, WEARING SANDALS, SLIP ON, BUT NEVER A REAL SHOE. THEY ARE PERFECT FOR FORMAL WEAR, YES EVEN IN STATES OTHER THAN TEXAS, AS WELL AS CASUAL. I BOUGHT THEM BECAUSE I NEEDED A REAL SHOE/BOOT FOR MY MOTORCYCLE RISING AND THEY FIT THE BILL. HAA! NO PUN INTENDED. VERY NICE...
---





7/18/2010 - PEVS - Douglas, WY
Great boots at a terrific price. I bought 3 pairs of the Western Half Boots, black, brown & cherry. I also bought the full length Saddle Tramp Western boots in cherry. These are all the finest westerrn boots that I have ever owned at about 20% of their normal retail price. I am very pleased with the comfort and quality of all four pairs of boots that I purchased through Heartland America. These boots look so good I even wear them to church with a suit. I can not say enough good about them. Thank you for offering these boots at such a fantastic price....
---





1/1/2010 - LGH - Fort Wayne, IN
Excellent boots. I have two pair in black and I also have them in Cherry. I get more compliments on these shoes than anything I wear. The price is more than reasonable and Heartland's service has been terrific. Love these boots.
---





1/1/2010 - MCB - Oklahoma City, OK
They look and feel great. I purchased both colors of the boots and I'm highly satisfied. People constantly give me compliments on how good they look and want to know where to purchase them, especially at this great price, so I tell them at Heartland America on line. They felt so nice I had to do it twice. Thanks for the two colors Heartland.
---





10/30/2009 - BEN - Grambling, LA
Great boots at a great price.
---





7/20/2009 - SF - macclenny, FL
Good lether,good detail,Good boots @ a good price, would buy them again.
---





6/28/2009 - J M - liberal, KS
---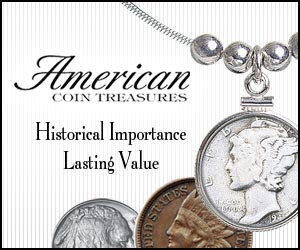 Write a Review
You might also be interested in...