Customize shoes to your foot shape without your feet doing the work - no more blisters and pain!
Shoes too tight or uncomfortable? Don't throw them away...get this pair of two-way professional wooden shoe stretchers!
Now you can maximize your footwear investment and minimize foot pain with this pair of two-way professional stretchers. It gently stretches tight shoes to provide extra width or length for a roomier, more comfortable fit. Great for breaking in new shoes too. Comes with four moveable pressure relief pods. Mens size 9-14.





9/28/2012 - JM - FAYETTEVILLE, NC

I received my shoe stretchers a couple of days ago and they are perfect. I purchased a pair many years ago (different brand) however they would slide out of the shoe when adjustments were being made. The Heartland shoe stretchers avoid that problem because of the hell stop feature, which actually stabilize the stretcher allowing correct stretching of your shoes possible. I certainly recommend anyone interested in footwear stretching to purchase this product you want be disappointed. As a matter of fact I plan to order a pair of the boot stretchers as soon as they are back in stock.



---





10/29/2010 - MY - Leesville, LA
these are the best shoe stretcher I have ever seen if you need to make some shoes wider they will do the job I tried on the shoes I stretch after my feet had been in some other shoes and they had swelled from being up all day I tried on the shoe I stretched and they felt so good hope that every one has as good luck as I have had
---





7/19/2010 - WR - Orlando, FL
Always receive good value from Heatland America.Previous pucrhases have always arrived on time and in perfect condition. WR
---





3/13/2010 - DCG - Eagle, CO
Works great. Only shortcoming is the size. It only fits larger womans sizes or mens shoes.
---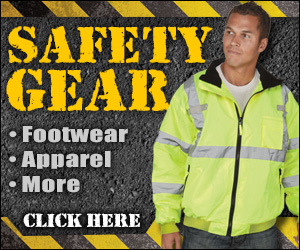 Write a Review
You might also be interested in...