Homepage
>
Unique One Year Rarities Coin Collection
- Model #: 187

Unique One Year Rarities coin collection - includes the rare 1943 Lincoln steel penny!
This prized coin set features seven coins that were minted for one year only.
It's the perfect addition to any collection and features a 1943 Lincoln cent that was minted out of steel due to a WWII copper shortage. It also features the complete Westward Journey nickel set with a 2004 Peace Medal nickel, 2004 Keel Boat nickel, 2005 American Bison nickel and 2005 Ocean In View nickel. You also get the dual dated bicentennial Washington quarter and JFK half dollar. Set comes in presentation case.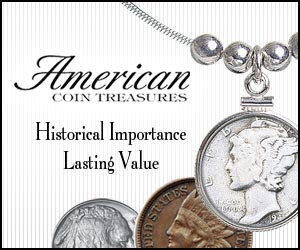 Write a Review
You might also be interested in...