Now enjoy over 2,000 internet TV and 9,000 radio stations & 1300 games on your computer with no monthly fees!
Instant internet TV/radio USB stick puts you just a mouse click away from radio, TV shows and sports from around the world!
The ultimate entertainment solution, this device puts virtually unlimited TV and radio programming at your fingertips. Plus it lets you search by genre and store your favorite links. And it's easy - just plug it into your PC or laptop and go! (Does not work with Mac or Windows 8 operating systems).





5/5/2013 - DG - ATHENS, GA
......Think your cable or satellite system has a lot of channels?......How 'bout 11,000 choices, of both TV and radio....A world of entertainment is only a mouse click away!....You'll love it!
---





7/6/2012 - DJM - san diego, CA
---





5/18/2012 - GJ - Cincinnati, OH
Yes this product work and u have to try this one. To believe it
---





4/20/2012 - JM - Canton, OH
This USB TV/Radio realy worth the time and very simple to use to watch TV or listen to the radio.
---





1/31/2012 - MMC - Edgewood, TX
This has got to be one of the neatest USB TV/Radio avaiable. Works " Great " PS ... Bought one for the wife to.
---





1/29/2012 - L E - LV, NV
---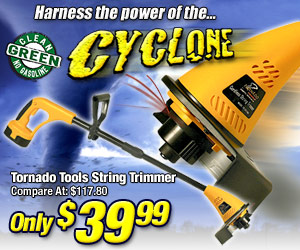 Write a Review
You might also be interested in...