"Every year, tens of thousands of people get stranded without power - be aware & be prepared!"
"You never know when rough weather, a blackout or a national emergency will put your family in the dark and without access to the vital information you need."
Be prepared for the inevitable with this Voyager emergency radio. It has AM/FM and shortwave receivers, a built-in 3 LED flashlight with 1-touch on/off, built-in dynamic speaker and USB port for charging cell phones and other devices. 5-way power system includes 'AAA' batteries, solar panel, hand crank generator, PC via USB port, rechargeable battery pack and AC adapter (not incl.). 5.25"x 2.5" x 1.75". 1-year limited warranty.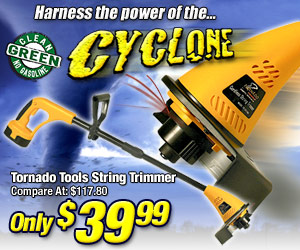 Write a Review
You might also be interested in...