Instantly know your blood oxygen level without painful needle sticks or drawing blood!
Fingertip Pulse Oximeter quickly, accurately and conveniently measures your Pulse Oxygen Saturation, pulse rate and pulse intensity level - any time, anywhere!
Perfect for non-medical periodic checks of pulse and oxygen saturation levels during sports and exercise! It's so small and lightweight that you can take it to the gym, out jogging or anywhere else you want a quick and easy way to check your pulse & oxygen saturation during exercise. Just clip it onto your fingertip and at the press of a button, the LED display shows your Pulse Oxygen Saturation, pulse rate and intensity level. No needles, no mess, no fuss and no pain! Features low battery indicator and lightweight, portable design that's approx. 2-1/4" x 1-1/4" x 1-1/2". No medical claims expressed or implied. This device is not intended to replace a doctor's visit and should not be used for medical diagnostic treatment without the guidance of a physician. Requires 2 'AAA' batteries.





10/9/2011 - REC - Lancaster, PA
I am a full time paid EMS provider and wouldn't be caught without my portable pulse oximeter. I carry it in my side cargo pocket for quick access on scene and find it to be just as accurate as our expensive pulse oximeter on our cardiac monitor. I still take a manual pulse on every patient on initial patient contact and find the pulse feature to be just as accurate. Best value you will find for the money.
---





7/25/2011 - J D - garrison, MN
This machine is right on with my visits to the Dr.s office, saves all those extra visits to see him. Now if I see a problem I make a call, then go see him if needed. Small price for such a valuable machine.
---





7/12/2011 - SH - rosharon, TX
This unit works well and keeps updating the pulse and oxygen levels frequently. It is lightweight and can travel around the neck so it is easy to carry around if needed.
---





7/9/2011 - SST - Dayton, OH
Nice Unit. Works wonderful. Only thing...No Carry Case! Battery life is great!
---





5/1/2011 - R.B. - Hayden, ID
I was very happy with my oximeter. It was delivered on time and was very easy to use. It was a very good value, as I have been looking for one and the price was the best that i could find.
---





4/19/2011 - R.B. - Hayden, ID
I was very happy with this unit. It works well and the price was the best that I could find.
---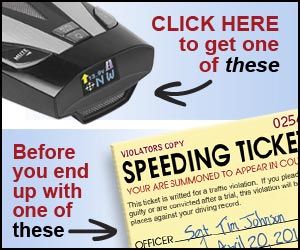 Write a Review
You might also be interested in...