Homepage
>
Zip Spin DVD Duplicator With Bonus CD-R 10 Pack
- Model #: DVD121-PRO-WM

Duplicate DVDs and CDs at the touch of a button. New low price!
ZipSpin disc duplicator burns DVDs and CDs quickly, easily and accurately - you'll never want to use a PC again!
This stand-alone system makes an exact high-quality copy of any DVD in about 6 minutes and a full CD in just 4 minutes. And because there's no PC or software to hassle with, you can start copying discs the moment ZipSpin arrives at your door! Also features 24X duplication speed, LCD menu-based controller for ease of use, quick erase, verify function, copy and compare, burn speed control and track extraction for creating your own compilation discs. 7" x 10" x 7''. 1-year limited warranty. WARNING: Not intended for duplicating copyrighted or copy encrypted Hollywood materials.





9/23/2011 - TK - College Park, MD
This product is SUPER! It is 100% of everything Heartland described....It duplicated fast withot issues of anykind and best of all simple to use ,,,,,very very user friendly....Heartland hit a homerun with this product and I,m probably going to buy another just to have......
---





6/6/2011 - GB - Crossville, TN
Lots of DVD"s copied, Christmas DVD from work, Family Tree DVD, Graduation and photos. All better than scrap books. I get a copy and so does family and friends. WOW !! Great little machine. Easy to use. fast delivery. Im soooo pleased.
---





3/29/2011 - ERW - Miami, FL
Well this machine has paid for its self in time and money and no major problems. Plus it frees up my computer for other things works fine for copying some of my photoshop Projects masters
---





2/16/2011 - ERW - Miami, FL
I purchased this produc 2 weeks befor christmas 2010 it arrived on time and like the advertisment I opened the box and plugged it in put in a Dvd and a blank closed the tray and in about 10 minutes I had a perfect copy. Im using a generic blank (GigaWare) and have had no problems as of yet 2/16/2011. I use this unit daily and I am very pleased and will probally purchase another for my brother soon. To put into a single word Excellent, I got more than what I paid for this time Thank you HeartlandAmerica
---





1/2/2011 - EW - miami, FL
As the ad says plug and play, I unpacked it plugged it in put in a DVD I made from my video camera and about 10 minutes later I had a DVD to mail to family in NYC. This product so far lives up to all it stated it could do in the ad. It will be getting a workout in the coming year. Quality was also AAA
---





12/22/2010 - J.Z. - BATTLE CREEK, MI
WONDERFUL LITTLE MACHINE.
---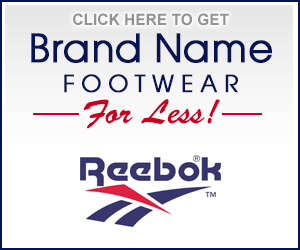 Write a Review
You might also be interested in...