10 As Seen On TV Products You Need to Try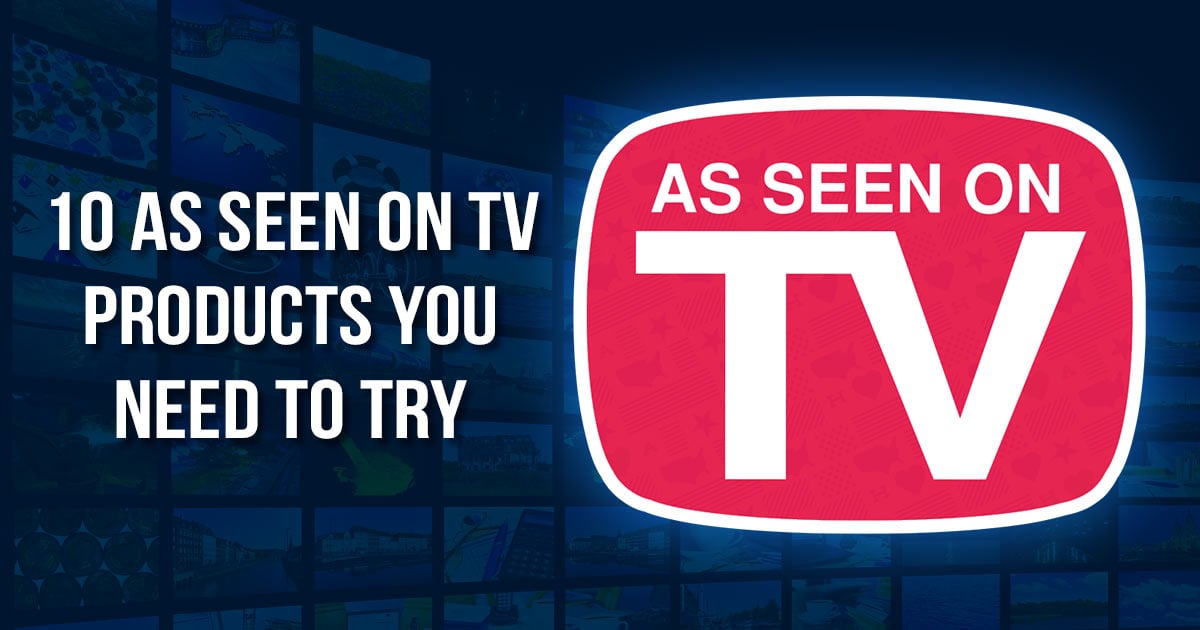 From Copper Fit to Canada Green Grass Seed and more, Heartland America customers love these must-have As Seen On TV products!
by Jessie Breheim • August 19, 2022
---
With so many As Seen On TV (ASOTV) products on the market, it can be hard to decide which are worth trying and which aren't all they're cracked up to be. To save you time and money, we decided to reveal some of our top-selling As Seen On TV products that our customers just can't get enough of. These As Seen On TV products have been tested by our expert buyers, have high sales/low returns, and continue to be crowd favorites!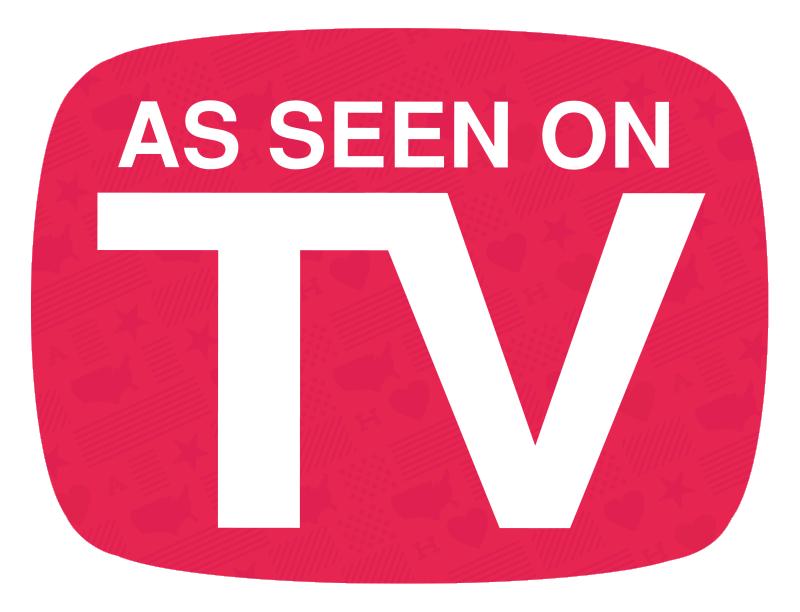 10 As Seen On TV Products Worth Trying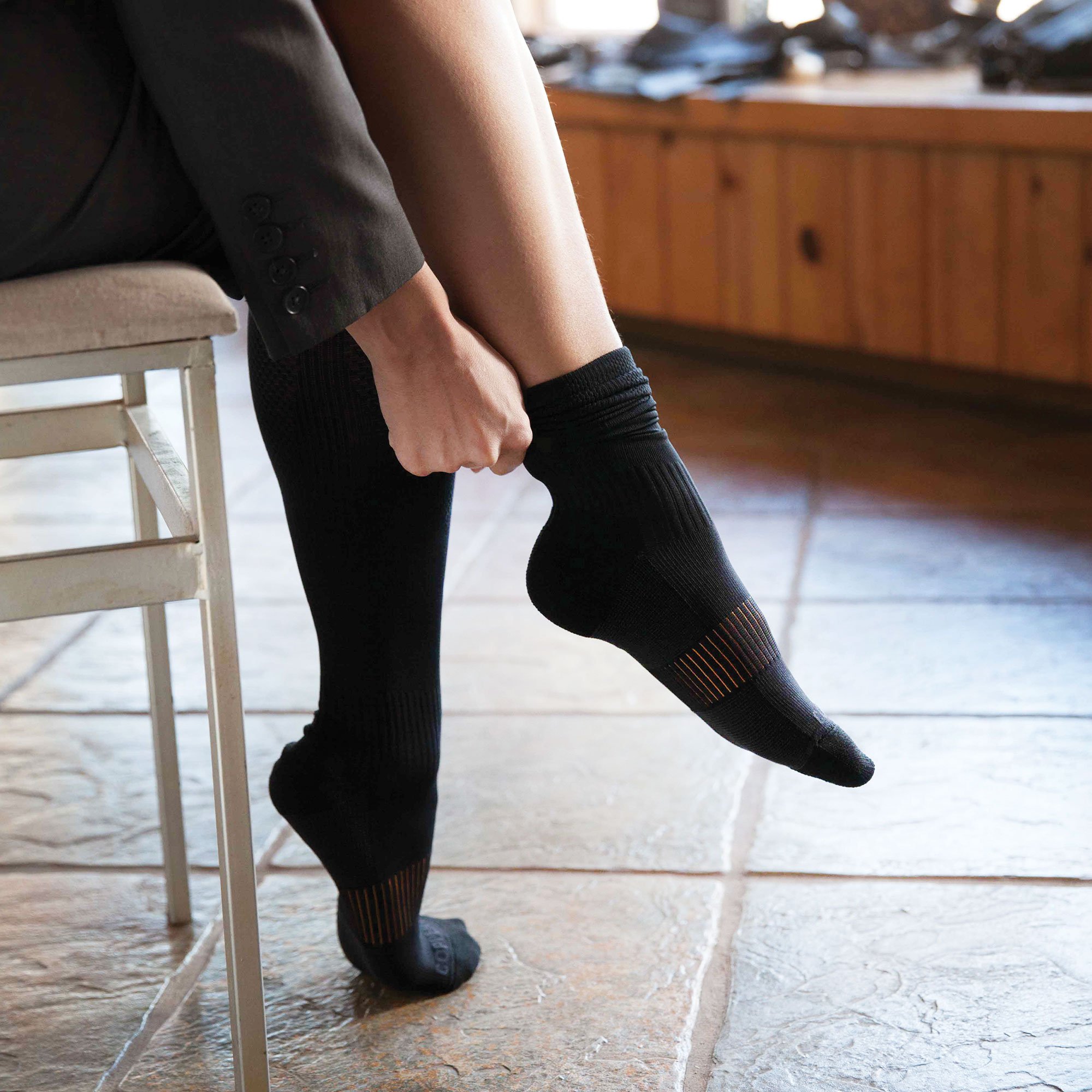 Copper Fit is amongst one of the most popular As Seen On TV brands. And it's popular for a reason! Copper Fit socks provide excellent support for improved comfort, performance, and endurance. They have graduated compression technology and soft, odor-reducing, copper-infused fabric. Our customers love the health benefits they provide and how durable they are. Plus they're unisex so you can steal them from your partner's drawer when you need them!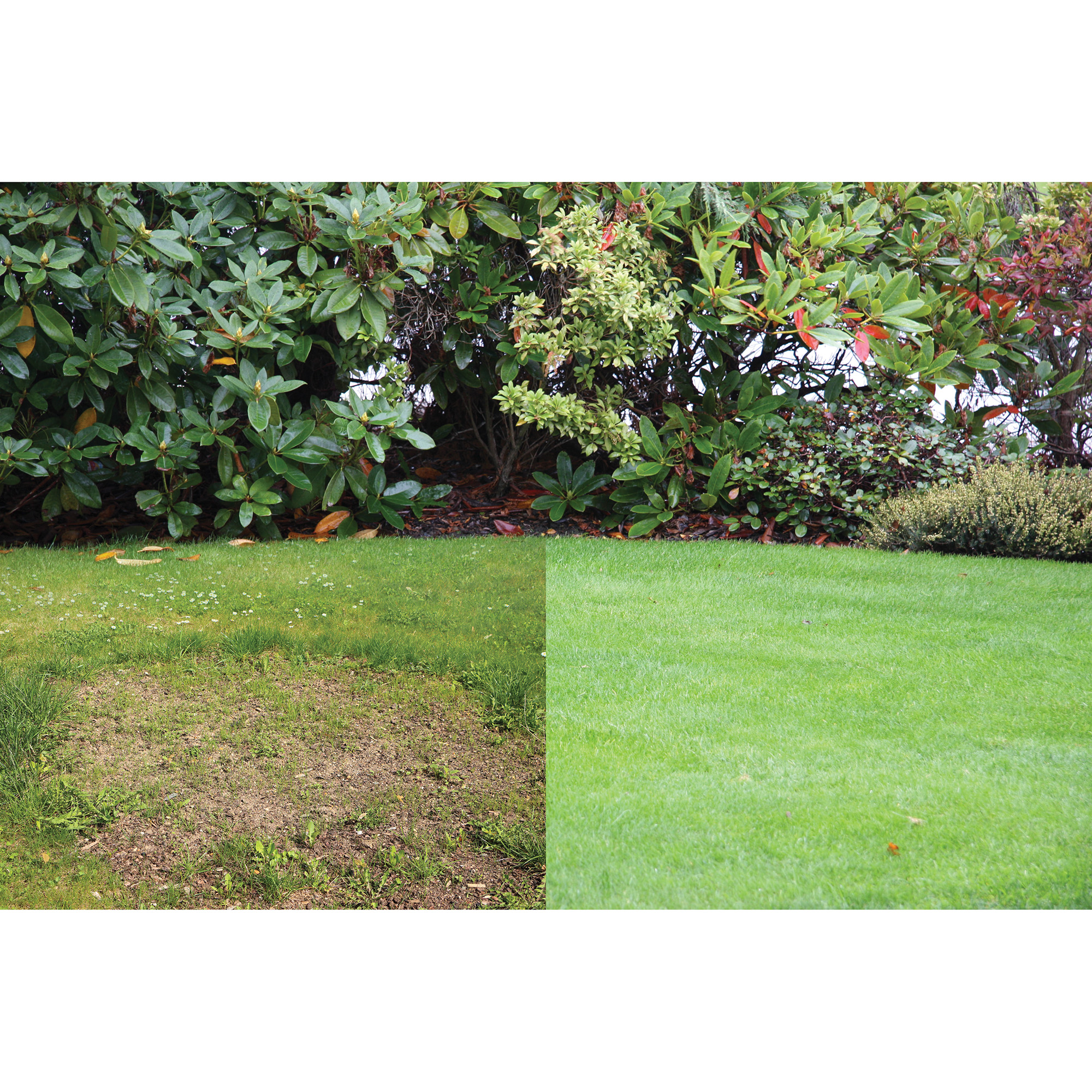 Canada Green Grass Seed is a fast-growing grass seed, scientifically formulated and backed by extensive research. This durable grass seed is used and trusted by golf courses all over the U.S.A. and Canada, producing beautifully luscious greens. It's also a Heartland America customer favorite and one of our top selling products overall! Customers from harsher climates love it's ability to grow luscious green grass, despite tough conditions. They also love how Canada Green helps crowd out weeds and that it's bug-resistant.
"This grass seed works quickly and the grass is holding up really well so far. Looks 10x better than before!" -Kris, Heartland America Customer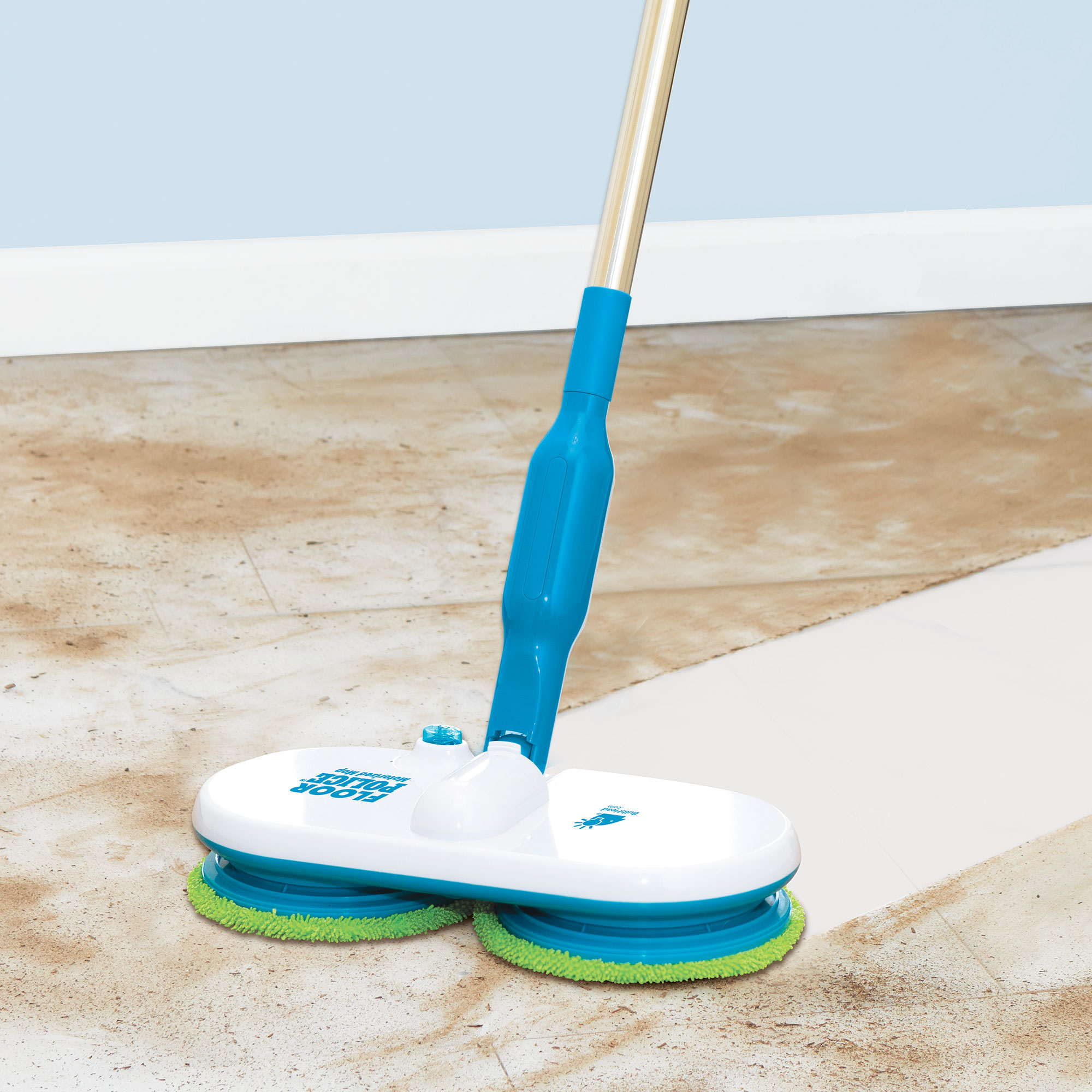 3. Floor Police Motorized Spin Mop
The Floor Police Motorized Spin Mop has dual spinning mop heads that spin at an incredible 100 RPM with machine-washable pads that loosen, lift, and lock in dirt and grime. Since the pads are reusable, they save you money from needing to buy expensive disposable mop cleaning pads. Use just water on the powerful microfiber pads or spray on your favorite disinfectant and keep your entire home sanitized and safe! Includes two each: microfiber, polishing and scrubbing pads. Use the Floor Police Motorized Spin Mop on wood, tile, glass, porcelain and other surfaces in your home. It won't scratch surfaces or leave residue, so you know you're protecting your windows, counters and floors for many years to come while still giving them a super clean. For use on the ground, the motorized mop seamlessly glides across your floor and gets in every nook and cranny, leaving no dirt behind. The swivel head moves easily around furniture as the mop self-propels forward. Take it for a spin and see why it's so well-loved!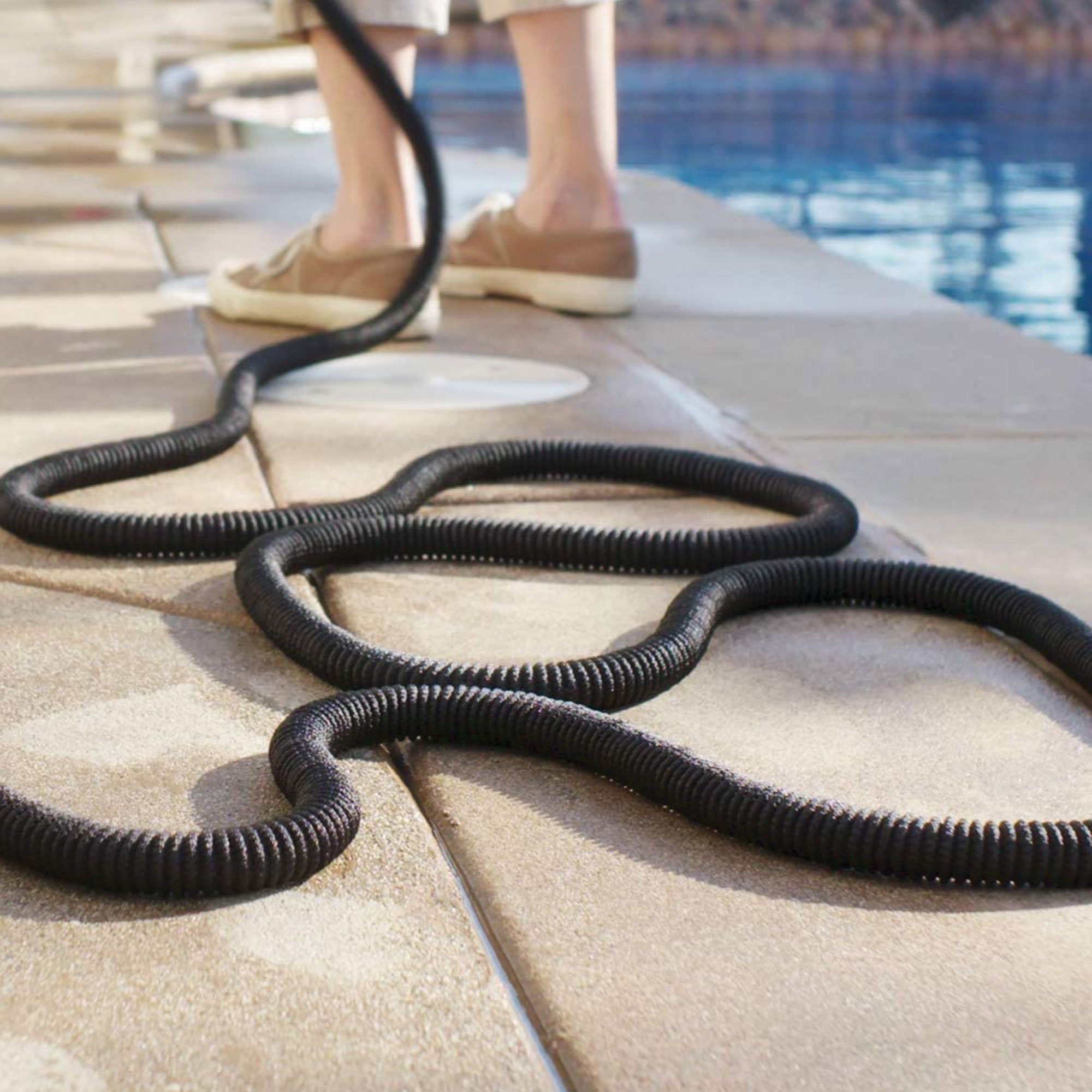 4. Silver Bullet Pocket Hose
Turn water on and watch the Silver Bullet hose grow to a full-size garden hose. Turn the water off and Silver Bullet hose shrinks itself dry to a compact Pocket Hose! There's no winding, no coiling and no muddy wet messes. It pairs perfectly with the world's most comfortable nozzle that has a no-squeeze design, perfect for those with arthritis. Check out the Pocket Hose Silver Bullet Aqua Handle Nozzle to experience the comfort first-hand!
The Silver Bullet Pocket Hose comes in three different hose sizes to meet your needs: 50-foot, 75-foot, and 100-foot.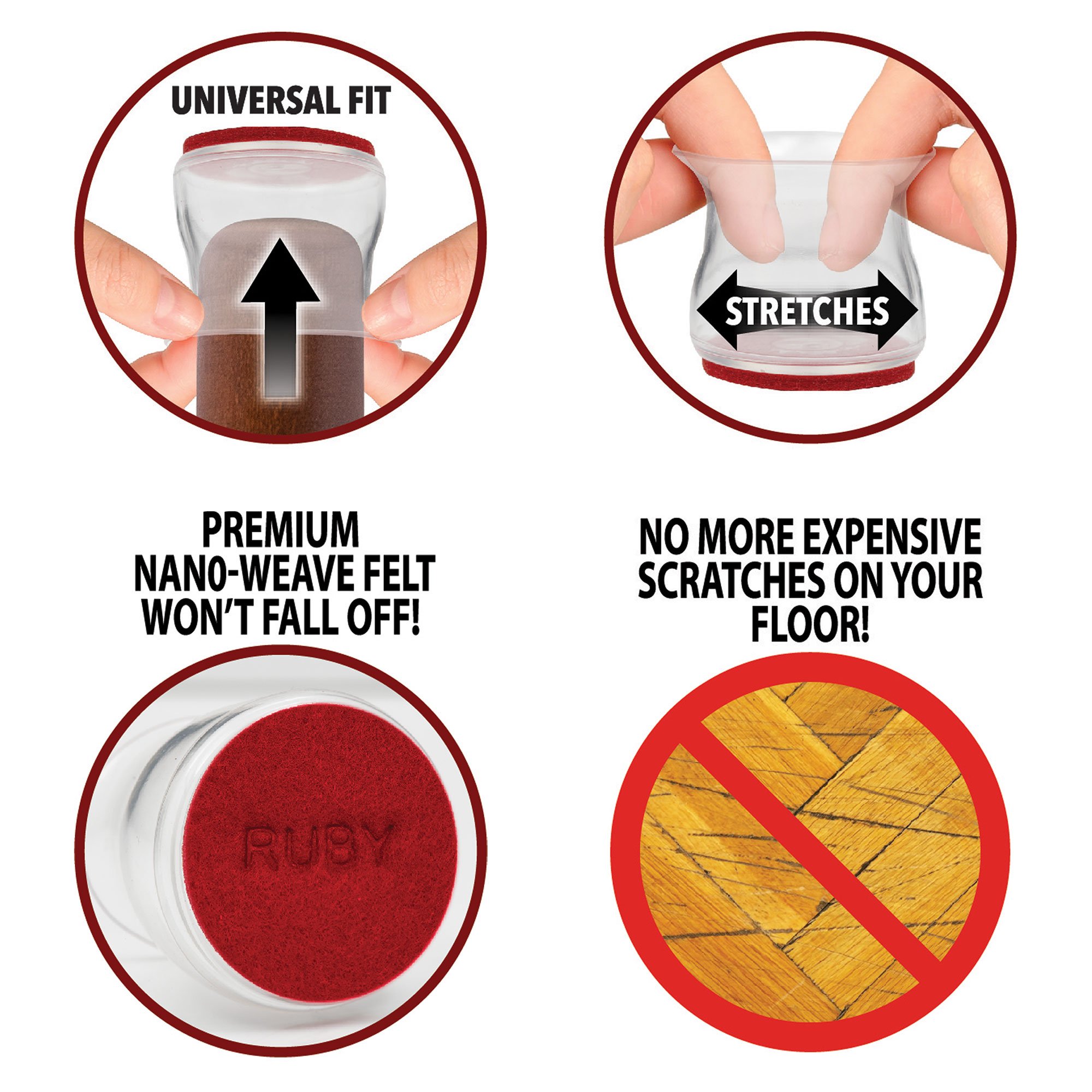 5. Ruby Sliders
Built to last with ultra-tight Nano-weave material and industrial adhesive, Ruby Sliders for chairs are a must-have for furniture used on hard floors. These ingenious, flexible plastic chair leg covers prevent costly floor scratches and unwanted noise. The Ruby Sliders also conforms to any leg shape/size so you don't need to worry about getting the perfect fit!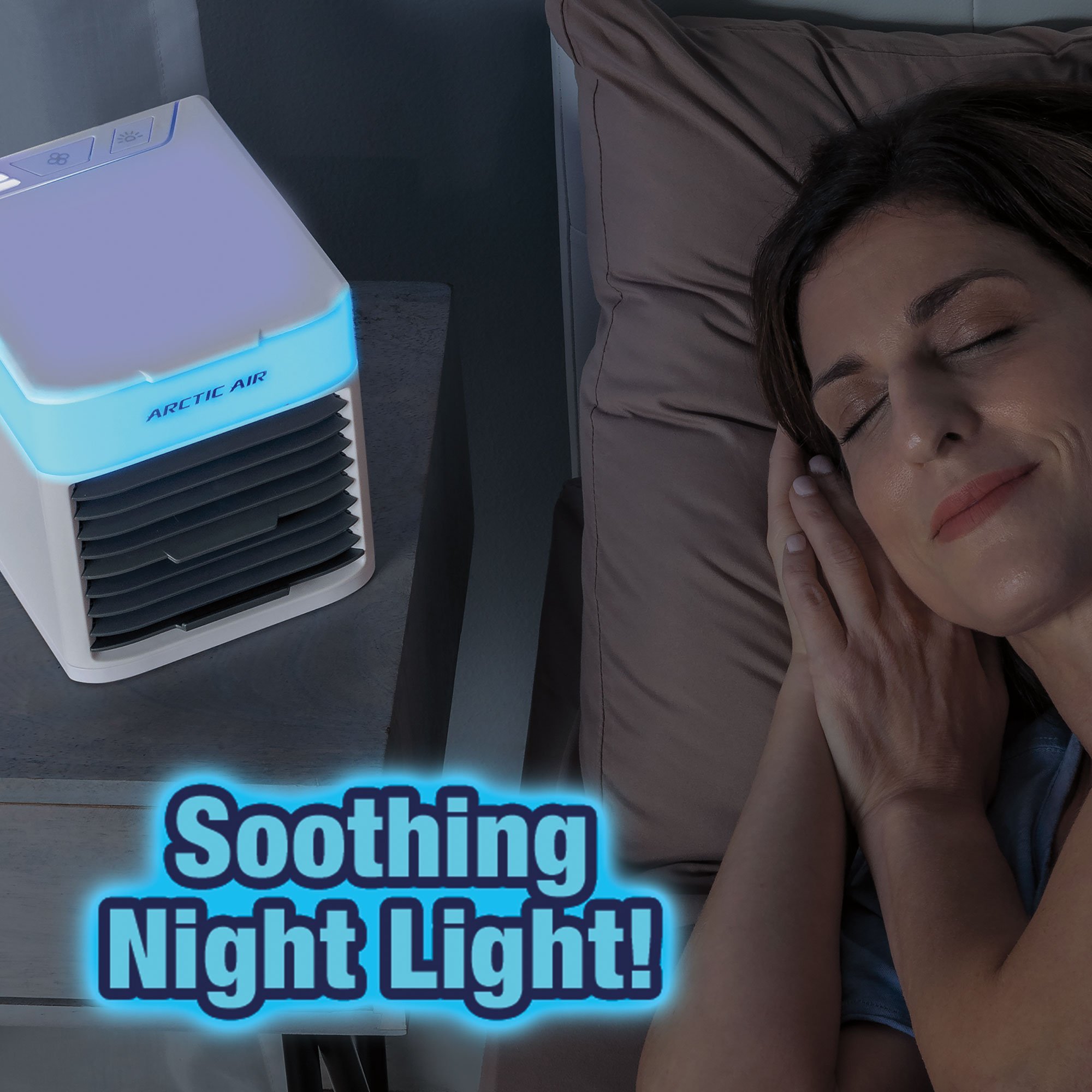 The Arctic Air Pure Chill is a mini cooling unit that fits great in compact areas. Just add water to get a great cooling effect that feels oh so refreshing. There are four speeds to adjust the cooling to your liking, plus there's a soothing night light that makes it perfect for sleeping. Customers love that it's super portable and doesn't take up much space while still doing it's job: keeping you cool!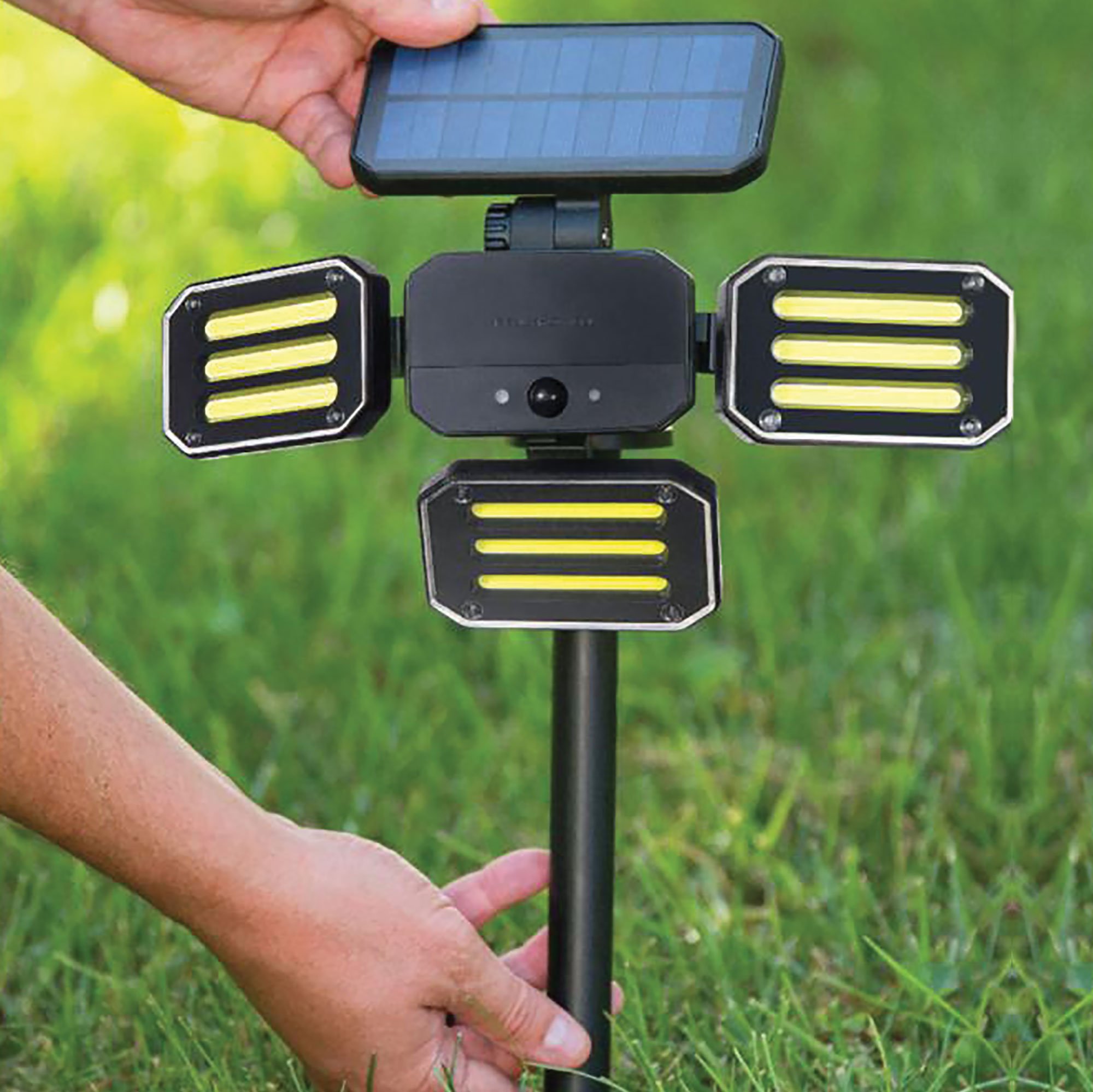 7. Bell and Howell Bionic Floodlight
The Bell and Howell Bionic Floodlight can be used for better visibility at night as well as for creating better home security. The Bionic Floodlight is also motion censored, making it a great tool for helping keep away trespassers from lurking around in the dark. Simply mount the Bionic Floodlight on your garage to illuminate and deter unwanted guests from breaking into your garage. Plus, this motion light is also great for illuminating your garden or sidewalk at night! Customers love how setting up the Bell and Howell Bionic Floodlight is a breeze with no wiring or installation needed. Simply mount it to a post or a wall with the included mounting hardware or use the included ground stake to shine beaming light from the ground. There is also an included remote control to keep the solar motion light on as long as you want with the simple click of a button.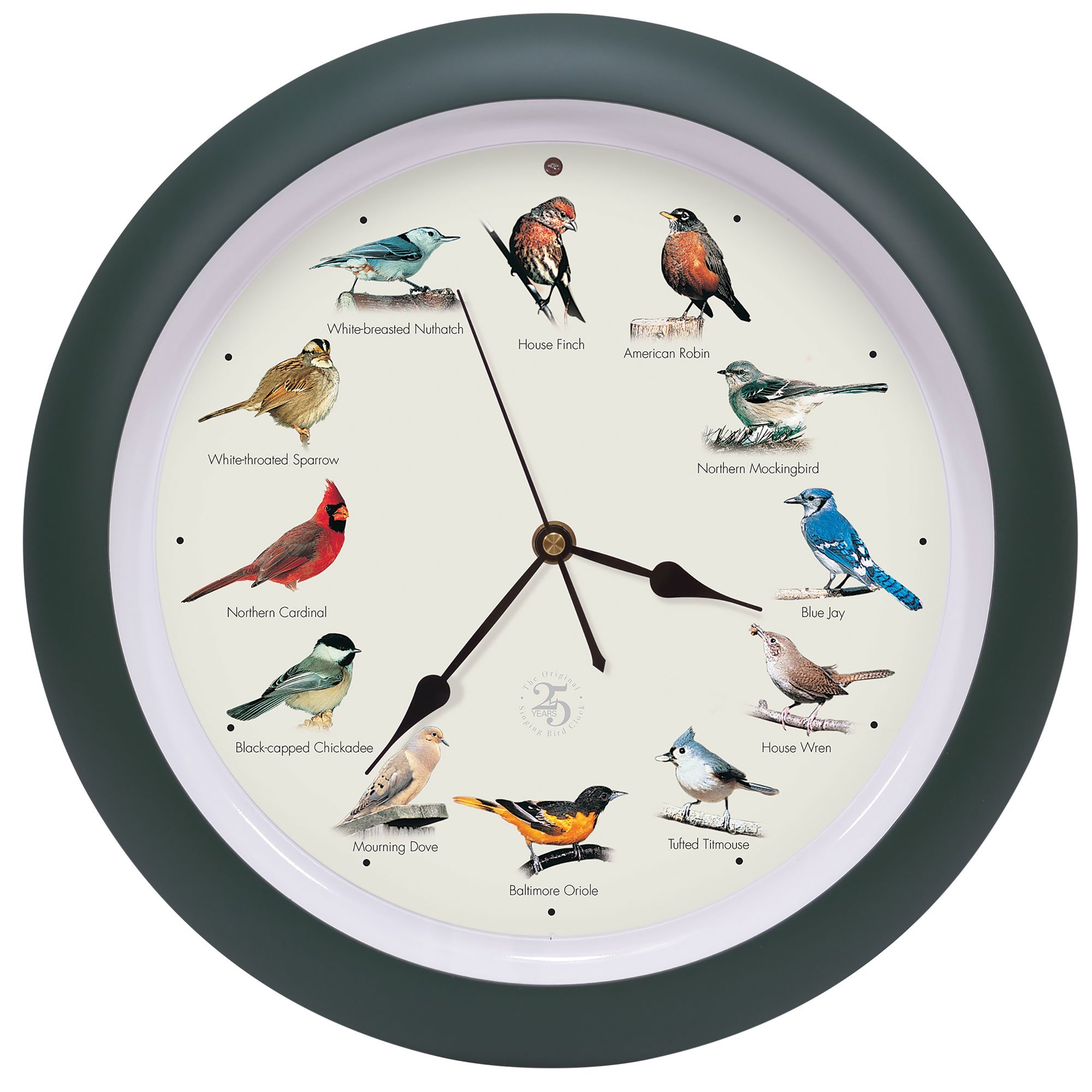 8. 25th Anniversary 13 inch Singing Bird Clock
Enjoy 12 beautiful birds and corresponding sounds from some of the most recognized birds in North America with this 25th Anniversary 13 inch Singing Bird Clock! First produced in 1997, this new edition Mark Feldstein Singing Bird Clock features enhanced artwork of 12 of the most recognizable songbirds representing each hour on the dial. Also includes 12 newly digitally remastered and authentic corresponding bird songs. It keeps quiet at night by using a light sensor that deactivates songs when the room is dark. It also makes for a great As Seen On TV gift!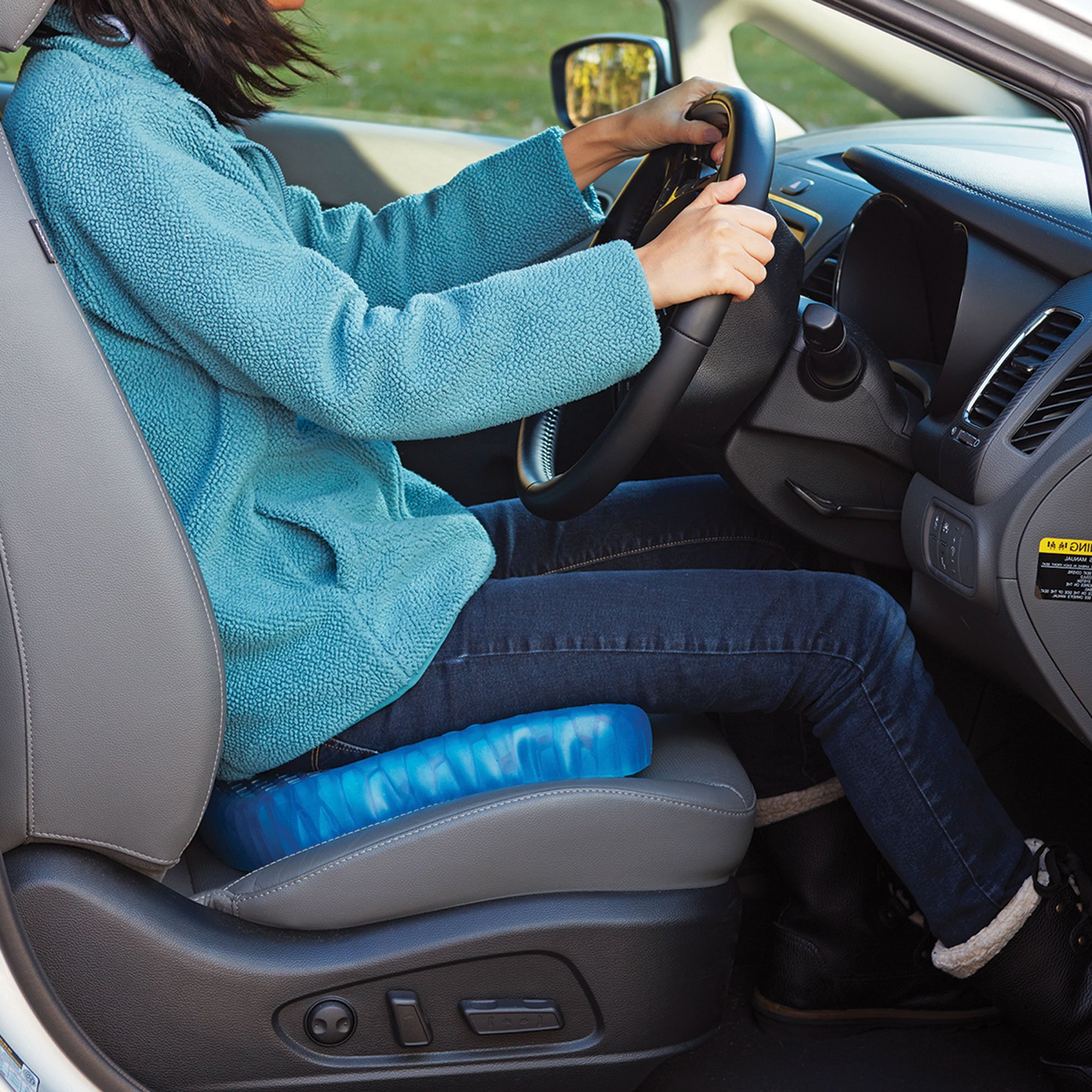 The As Seen On TV Egg Sitter Seat Cushion absorbs pressure points and supports your backside so effectively, you can sit on an egg without breaking it! It's great for using as a car seat cushion, bringing to sporting events, or sitting on at home while watching TV.
10. Insta-Screen Magnetic Doorway Screen
The Insta-Screen Magnetic Doorway Screen makes your living space more versatile. Use it to let a fresh breeze in while keeping nasty bugs outside! It's super easy to set up and can be installed in minutes with no tools needed (perfect for those of us who aren't experts in DIY!). When your done using it, it can be rolled up for easy storage.
Conclusion
These 10 As Seen On TV products are customer and buyer favorites for a reason! These products enhance peoples' lives by providing great solutions to everyday problems in an innovative way, making them fulfill a need in a unique way. They're handy for yourself and they also make for excellent gifts to give. All of these As Seen on TV products are available at the best prices at Heartland America, so get them before they're gone! Also be sure to check out our As Seen On TV Products page to discover new and best As Seen On TV products that make your life easier. There's no catch or gimmicks, just great value here!

---
Tags: As Seen On TV health lawn and garden
1
---
Please sign in or register to leave a comment.
Use the sign in link at the top of this page or visit the sign in page