Fresh in a Flash: 3 Easy Snack and Drink Recipes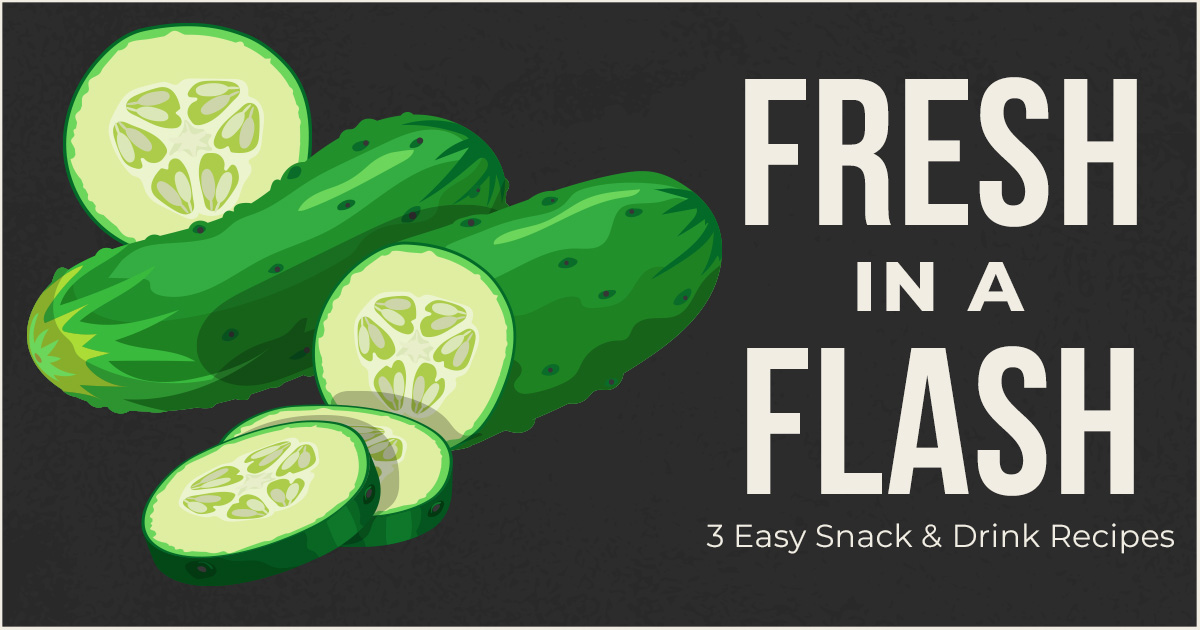 HLA Web Content Manager, Jessie Breheim, shares some of her favorite easy snack and drink recipes that are pickle and cucumber-based!
by Jessie Breheim • August 12, 2022
---
With the cost of eating out rising to all-time highs, many Americans are opting to cook at home. Cooking at home with simple recipes can save you time and money from eating out, bring about self confidence with mastering a new skill and lets you be more aware of the ingredients in your food and where they come from. Not to forget it can be much healthier cooking from scratch, eliminating unnecessary processed ingredients.
At home, healthy eating doesn't need to be difficult, time-consuming, or tasteless. These yummy recipes are easy to make and don't require a ton of ingredients. They can also be easily tweaked using your own favorite spices and herbs to make it your own and bring on a different flavor every time. So if you are willing to try something new, love cucumbers or pickles, and want to put a spring in your step from eating healthy, you'll love these three super easy recipes you can whip up in minutes!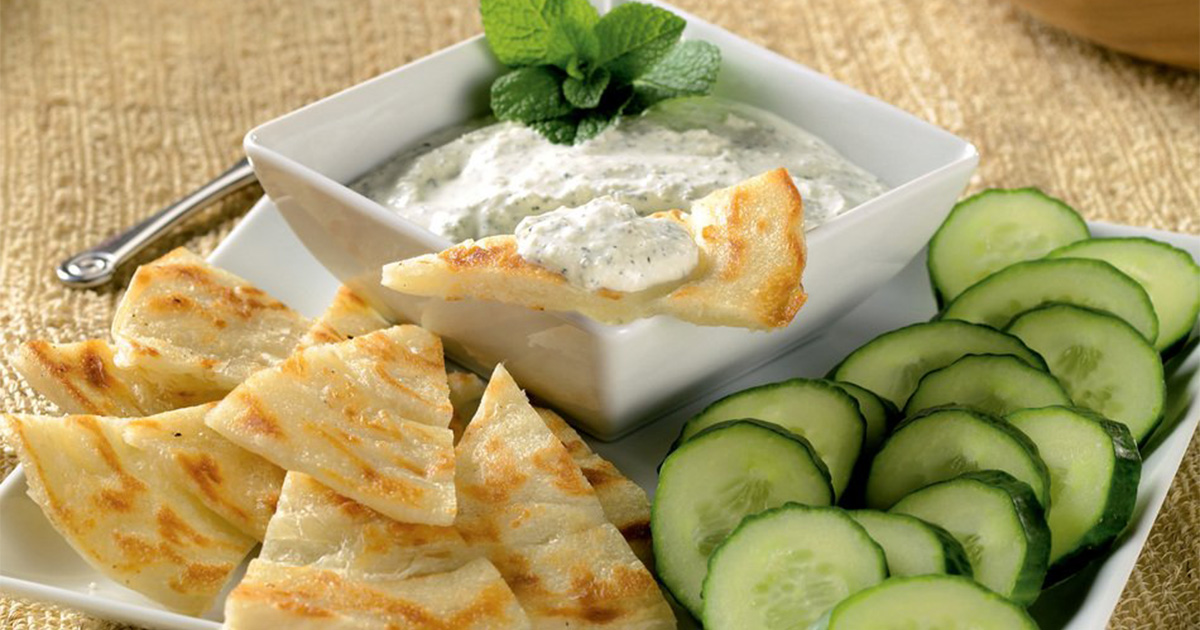 CUCUMBERS WITH LOW-FAT YOGURT SAUCE
This refreshing snack or side is simple to make but oh so good. It has just a few ingredients and takes just a couple minutes to make (aside from chilling time, which is optional). Bring it along for a picnic or pot luck, eat it at home, or bring it with you to work for a healthy side to go with your lunch. This recipe serves about 2-3 people.
Ingredients:
1 1/2 c plain low-fat yogurt
4 tbsp. hot sauce
3 tbsp. dill
1 English cucumber
Directions:
Slice up your cucumber in seconds with the 12-in-1 Kitchen Chopper and Slicer
In a medium size bowl, mix the first 3 ingredients together
Dip the cucumbers into the yogurt mix and enjoy!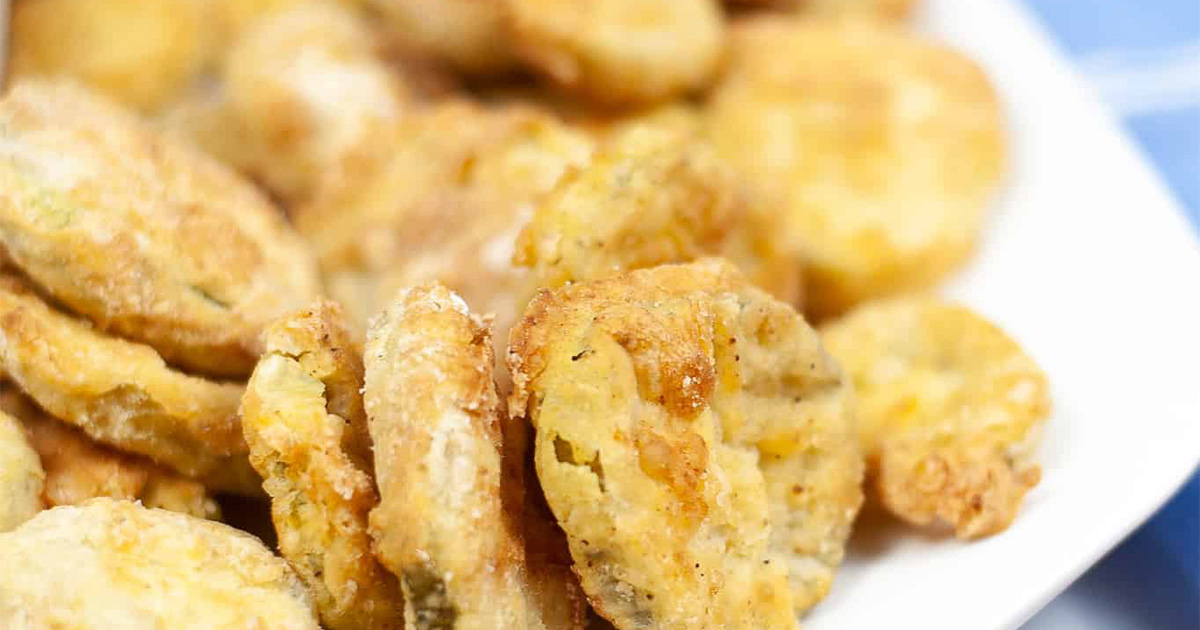 AIR FRYER PICKLES
I made these air fryer pickles recently and they're to die for! It did take me a couple of tries to get them right. So learn from my mistakes and be sure to spray enough olive oil to be sure the breading didn't come off. I used Grillo's Pickle Chips from Costco and they seemed to be perfect for this recipe but you can also use any other brand of pickles. I tried it with dill seasoning salt mixed into the flower which ended up being too salty (for my taste) so I'd recommend either using regular dill or swapping it for a cajun seasoning blend with paprika if you like extra heat. This recipe serves about 2 people.
Ingredients:
2 1/2 c white flour
3 tbsp. Cajun or dill seasoning
1 tsp. Cayan pepper (optional)
Olive oil spray
1/2 jar of pickle chips (or slice your own pickles!)
Directions:
Preheat your air fryer to 400 degrees
Add flour to a large bowl and combine with seasonings
Dip the pickle into the flour mix so it's fully coated
Spray the air fryer with plenty of olive oil spray
Place the coated pickles into the air fryer
Cook for 5 minutes on one side
Respray air fryer and cook on the other side for 4 minutes
Enjoy!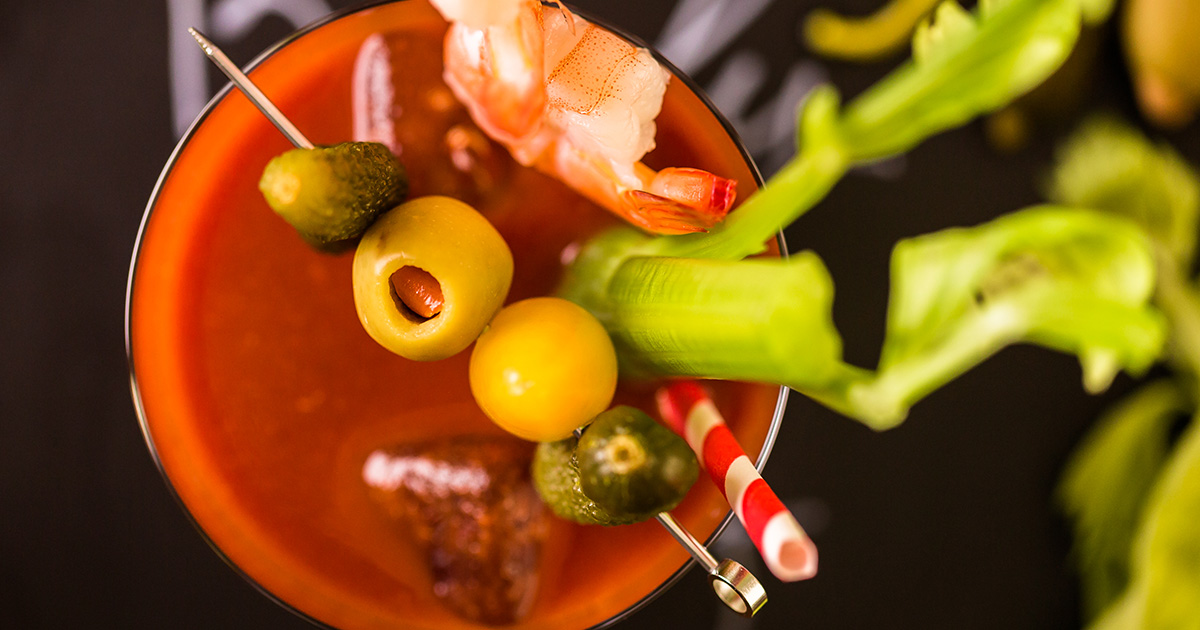 VIRGIN BLOODY MARY
This drink is easy to make, healthy and can be filling enough to be considered a snack or meal! Bloody mary's have contain malic, citric, and oxalic acid which accelerate your metabolism and help filter out fatty deposits. And not only is this drink healthy (if you skip the vodka!), it's a really yummy, sultry drink that can be enjoyed at any time of the year. I like to garnish mine with a pickle spear and celery stalk, but you can also add beef jerkey sticks, fun straws, olive spears, cheese wedges on a stick, and more.
Ingredients:
1 c tomato juice
3 tbsp. Squatchin' Country Hot Sauce
2 tbsp. pickle juice
2 pinches of celery salt
Dash of Worcestershire sauce
1 pinch of salt and pepper
1 pickle spear
1 celery stalk
ice
Directions:
Fill glass with ice halfway
Top with tomato juice
Add seasonings and Worcestershire sauce
Add pickle juice
Stir
Garnish with pickle spear and celery stalk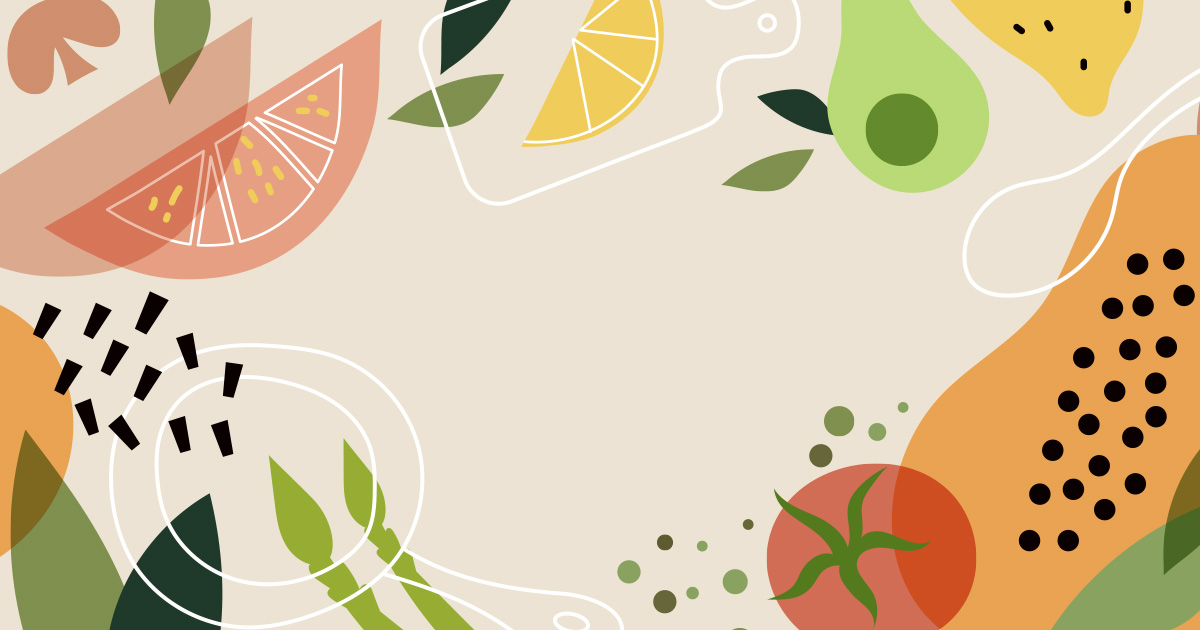 Eat Heathier, Save More
These fast and easy recipes only take minutes to make and require similar ingredients, making them more cost-effective and equally delicious. It's also more cost effective to cook at home, saving you money that you otherwise may have spent going out to eat. Swapping out seasonings can also make the same recipe taste totally new, keeping things interesting without you having to keep running back to the grocery store. It's a win-win for your wallet and your taste buds!
Did you try one of these recipes? Comment below how it turned out!
Best Wishes,
Jessie Breheim
Heartland America Web Content Manager
---
To make these dishes more quickly and ensure they taste the best, get these following kitchen items: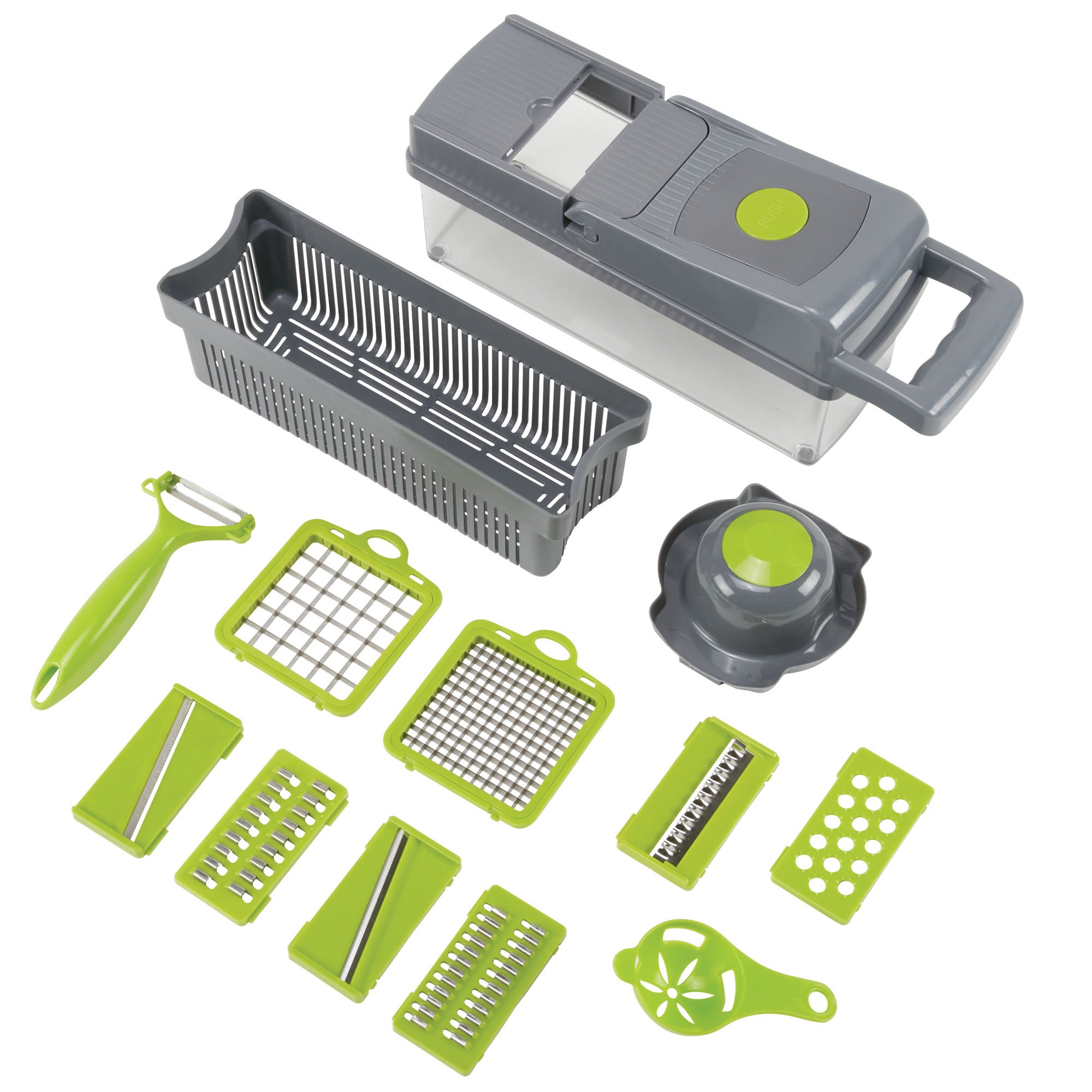 12-in-1 Kitchen Chopper and Slicer $29.99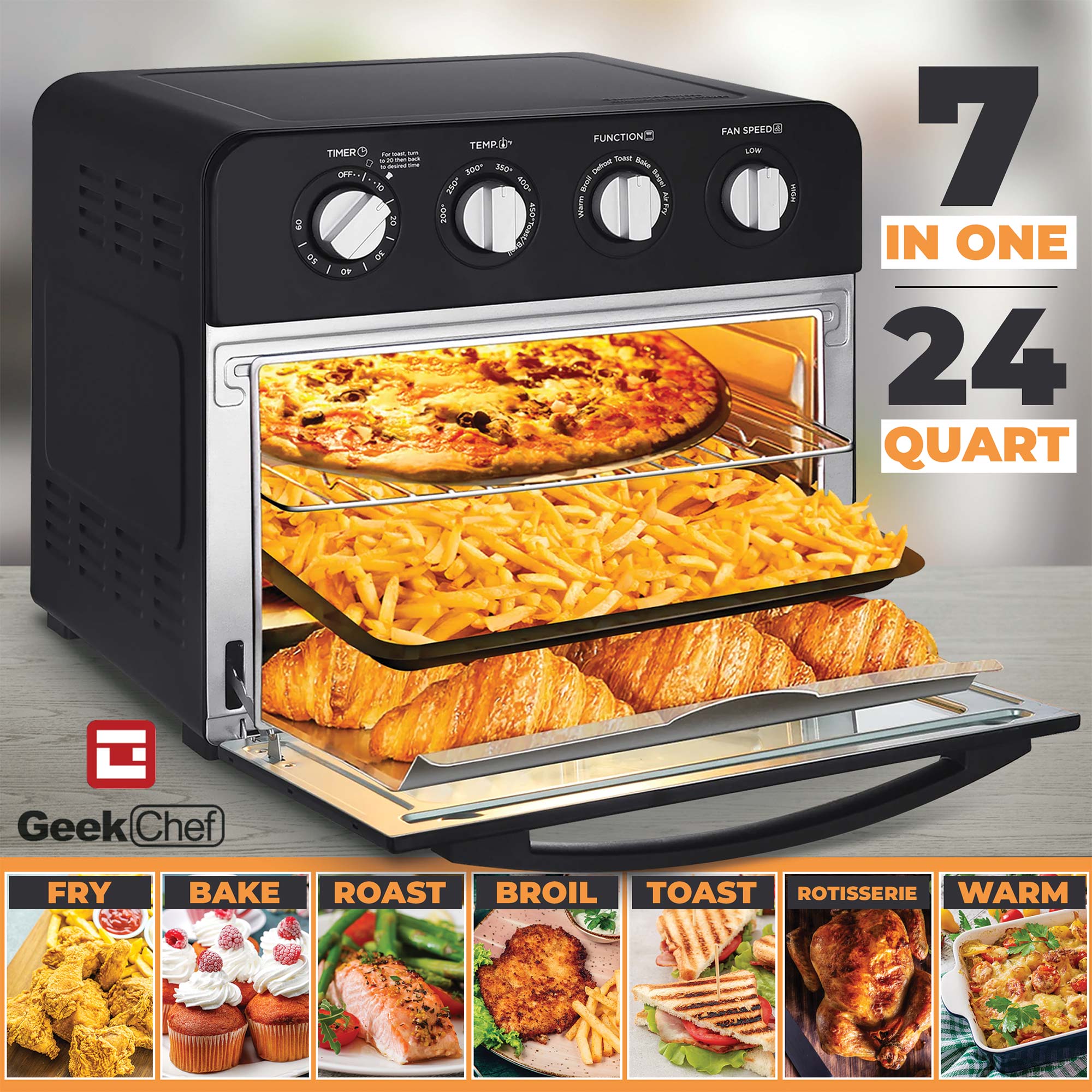 Multifunction 24-Quart Air Fryer Oven $99.99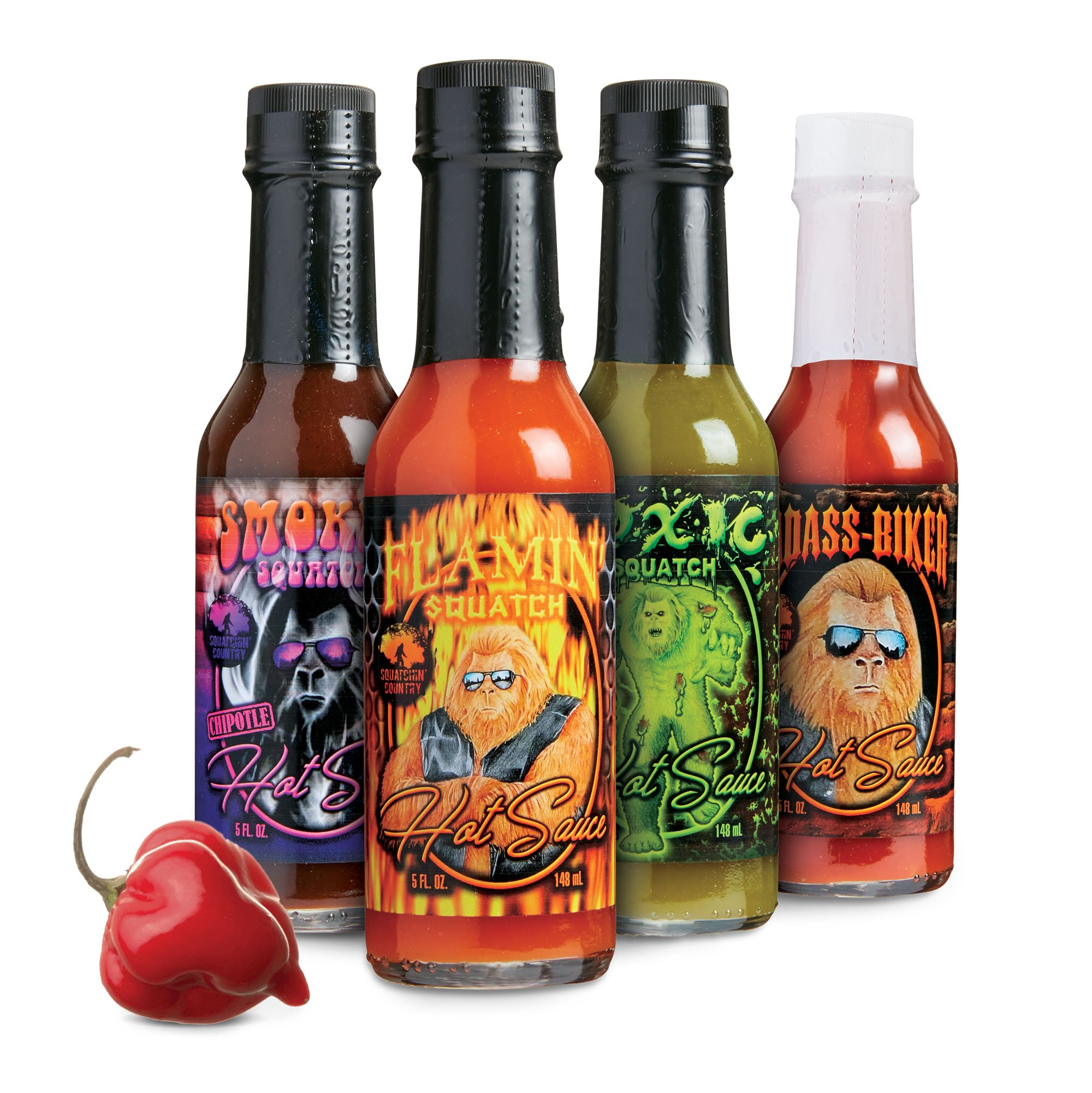 Squatchin' Country 4 Pack Hot Sauce Set $29.99
Want to receive great offers on kitchen appliances and more? Sign up for our email list!
---
Tags: kitchen cooking recipes health
1
---
2 Comments
Air fryer pickles!
These all look great but I'm definitely doing the air fryer pickles! I finally got an air fryer and have been looking for the best ways to use it, this sounds like it might be one of them!
---
Air fryer pickles are the best! Enjoy!
chop chop
that kitchen chopper is great - i've had others like it but this one is built much better
---
I have the kitchen chopper as well! It really speeds up food prep time. Thanks for sharing!
---
Please sign in or register to leave a comment.
Use the sign in link at the top of this page or visit the sign in page