These 5 Timeless Watches Are a Great Deal, Here's Why…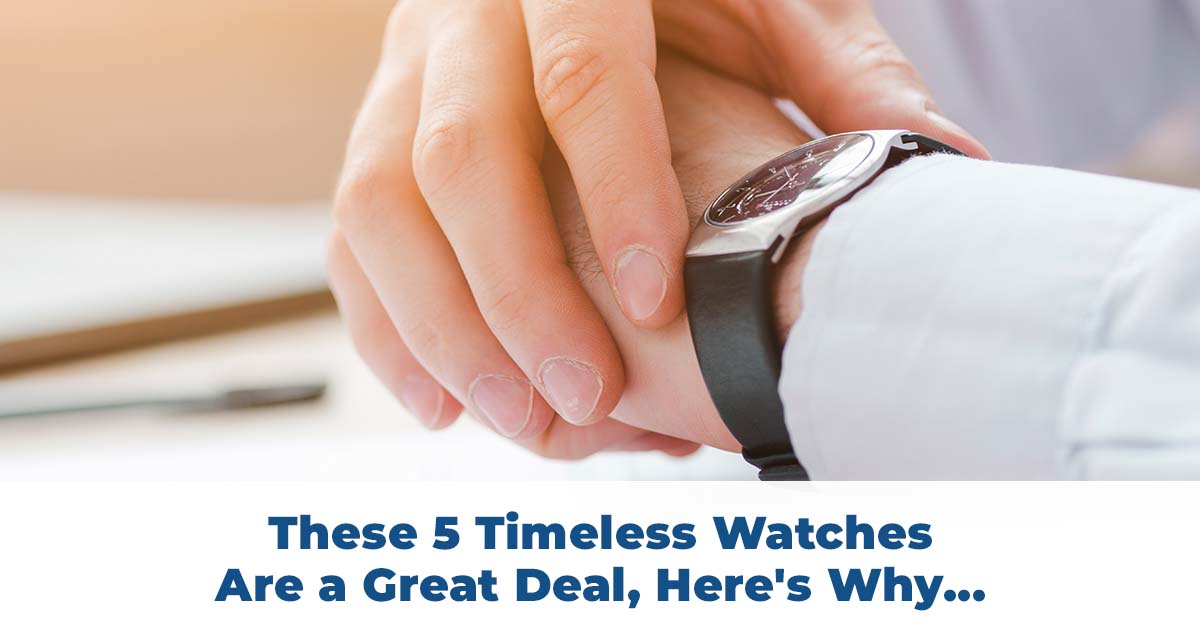 Whether you're looking for a sleek everyday accessory, a vintage gem, or a tech-savvy companion, we've curated a list that ticks all the right boxes!
---
Hey there, watch enthusiasts and bargain hunters alike! At Heartland America, we believe that timeless style shouldn't come with a hefty price tag. Whether you're looking for a sleek everyday accessory, a vintage gem, or a tech-savvy companion, we've curated a list that ticks all the right boxes. Dive in as we unveil five watches that offer an unbeatable blend of style, function, and value. And who knows? You might just find your next wrist or pocket companion at a price that'll have you doing a double-take!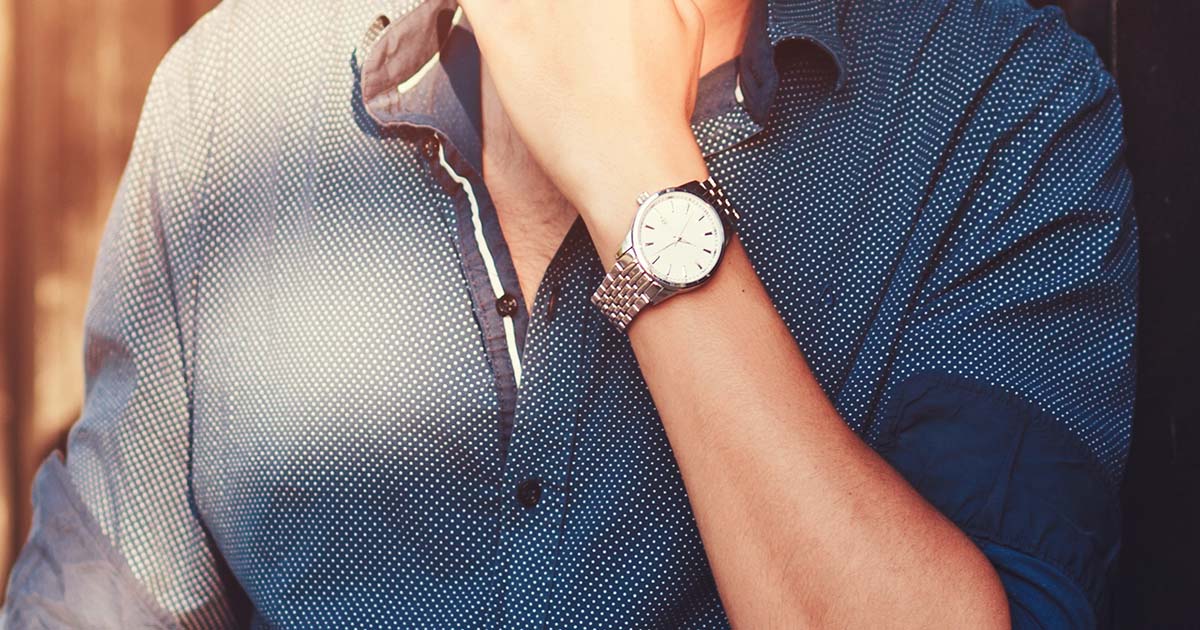 1. TFX Men's Two-Tone Watch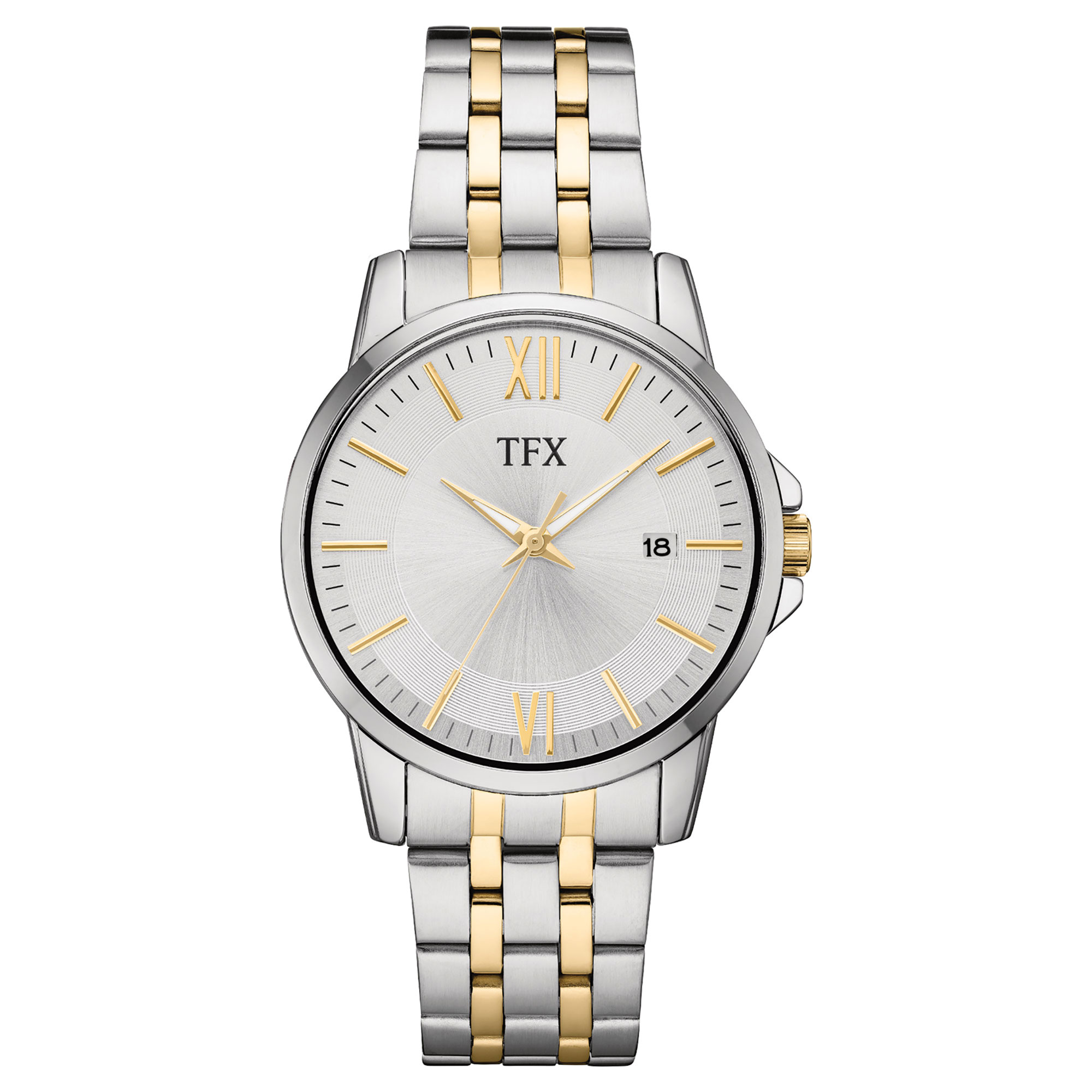 In 2023, TFX is not just a watch brand, it's THE brand to watch! Renowned for its top-notch quality, TFX has mastered the art of designing fashionable timepieces without making your wallet weep. Take the TFX Men's Two-Tone Watch, for instance. A symbol of timeless sophistication, it boasts a sleek stainless-steel case, a captivating silver dial, and an eye-catching two-tone stainless steel bracelet. More than just a timepiece, it promises to be an essential accessory complementing various outfits with its versatile dual-toned design.
For a luxurious look, this watch doesn't come with a hefty price tag. This blend of style and elegance comes with a price point that's hard to resist - just $48.99! And if you're looking to get it for even cheaper, join our Value Club and get it for $44.09. This watch is flying off the shelves - get this men's watch deal today before we're sold out!
2. Caravelle Men's Backlit Field Watch with Blue Dial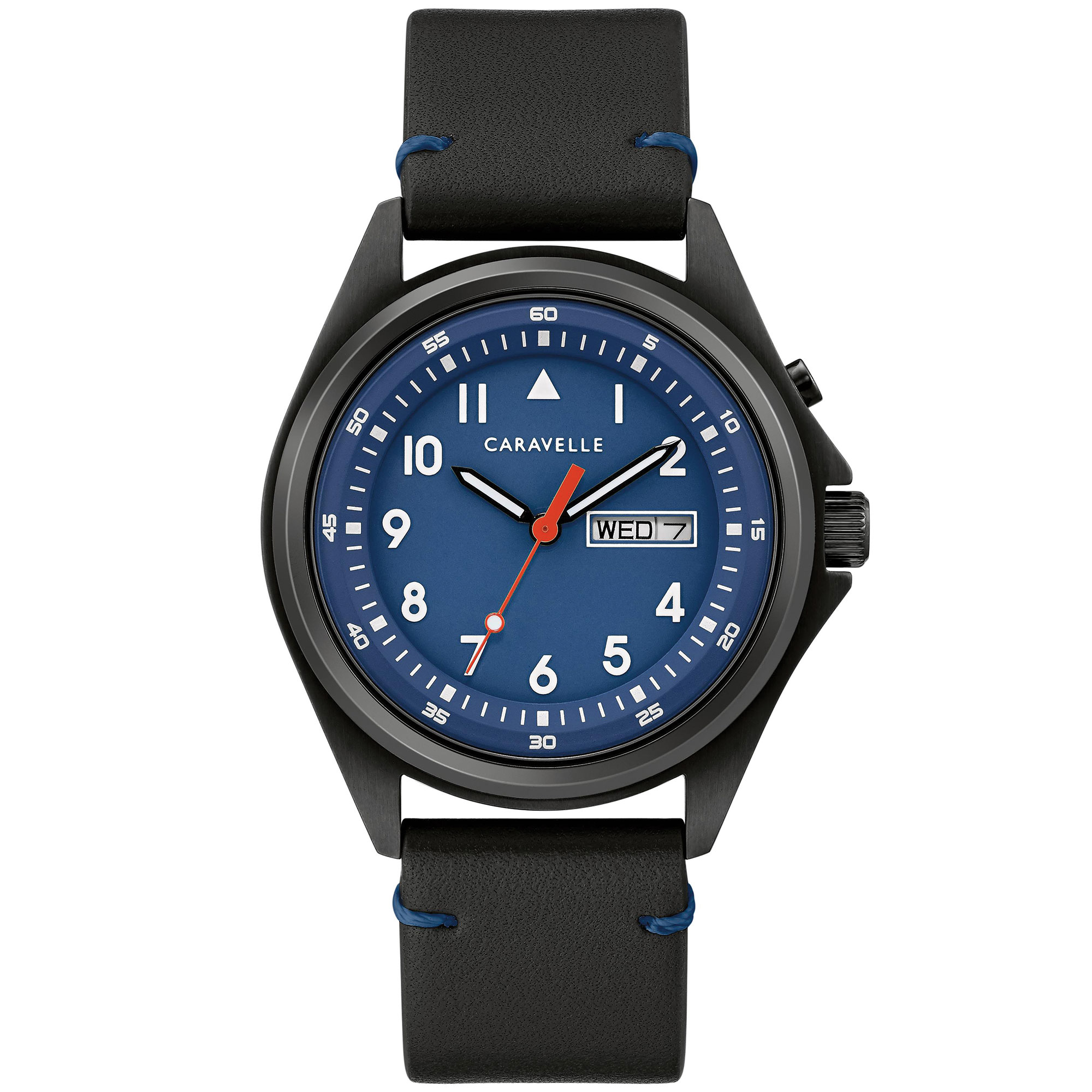 If you're in search of a rugged yet sleek and stylish timepiece at a great price, we've got something special to share with you. It's the Caravelle Men's Backlit Field Watch with a vibrant blue dial, and it's turning heads left and right!
Now, what's so great about this watch? Well, besides its sturdy design that can keep up with an active lifestyle, it's got this classy look that can easily transition from a day in the field to a night on the town. The blue dial adds a unique touch of sophistication that really stands out. And with backlit features, it's practical for all kinds of lighting conditions. The Caravelle Men's Backlit Field Watch isn't just a timekeeper; it's a statement piece that combines the best of both worlds - rugged dependability and sleek style.
But here's the real kicker: this watch is priced at $99.99, and guess what? We have it for 20% less than other retailers. It has top-notch quality and style at a price that's genuinely hard to beat. If you've been waiting for a sign to treat yourself to a new watch, this is it.
3. Caravelle Women's Bracelet Gold Watch and Bangle Box Set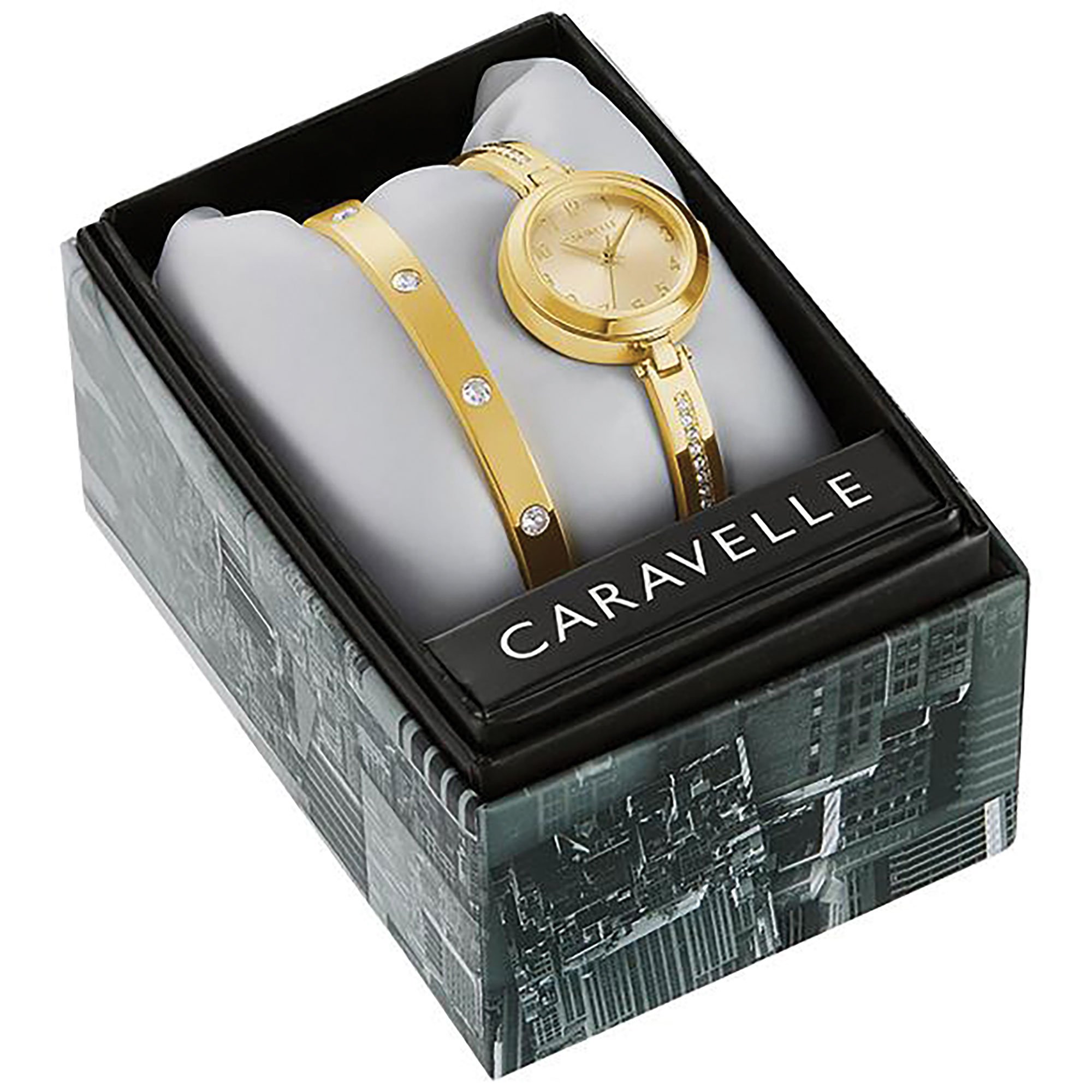 If you're wanting to elevate your entire look without spending an arm and a leg, the Caravelle Women's Bracelet Gold Watch and Bangle Box Set is the perfect choice. The crystals on the watch bracelet complement the hinged bangle with four elegant crystals, which really stand out against the rich gold color. It's the ultimate watch and bangle set to dress up an outfit and add a touch of class to your style. We also love that it's made of stainless steel so it'll hold up to the test of time.
This shimmering gold-tone and crystal Caravelle watch and bangle set is luxurious - but without that jaw-dropping price tag you might expect. Can you believe it's only $149.99 for the set, which is 25% cheaper than other retailers? You'd think something that chic would cost a fortune!
We also think this watch would make an excellent gift. Whether it's for a birthday, an anniversary, graduation, or just to spoil someone special (including yourself!), this set has got that timeless appeal. The watch is not just an accessory; it's a statement piece. And those bangles? They add just the right touch of sparkle. For something so exquisite, that price just makes it an unbeatable deal. If you know someone who loves feeling glamorous and you're on a tight budget, you might want to snag this set before it's gone.
4. The Matthew Mint Franklin Half Dollar Pocket Watch
Alright, vintage lovers, coin collectors, and history buffs, this one's especially for you! Introducing the Matthew Mint Franklin Half Dollar Pocket Watch. Now, we know what you're thinking, "A pocket watch in this day and age?" But trust us, this isn't just any pocket watch. This timeless piece incorporates an authentic Ben Franklin Half Dollar, making it not just a functional accessory but also a great conversation starter. You can pull this baby out and not only tell the time but also share a piece of history.
And here's the golden nugget of information that'll make your heart skip a beat - while the men's watch version of this beauty goes for $79.99, we're offering it for over 40% off at only $44.99! It's an absolute steal! So, whether you're looking to transport your style back in time or gift someone a unique treasure, the Matthew Mint Franklin Half Dollar Pocket Watch is an unbeatable choice. Don't let this deal slip through your fingers!
5. Vivitar Activity Monitor Watch
Are you looking for a more timely watch that has more features than a classic wristwatch? A simple black smartwatch is just the thing. Check out our Vivitar Activity Monitor Watch for a classic-styled smartwatch!
This isn't just your average smartwatch; it seamlessly merges fashion with function, ensuring you're always on top of your game, be it health stats or timely notifications. With its sleek design and intuitive interface, this watch is here to motivate you, remind you, and ensure you never miss a beat (or a step!).
Now, brace yourselves for this next bit - while other retailers might have you digging deep into your pockets with a retail price tag, we've gone ahead and sliced that in HALF! Yes, you heard it right. This trendy, tech-filled wrist companion can be yours for just $29.99. It's practically a giveaway for all the amazing features packed into it. So, if you're in the market for a smartwatch that doesn't make your bank account weep, the Vivitar Activity Monitor Watch is the perfect time-telling tech treat you've been waiting for.
Save More with Heartland America's Timeless Watches
And there you have it, folks! Five stunning watches, each with its unique charm and, more importantly, friendly price points. From sophisticated statement pieces to vintage treasures, and even the perfect tech accessory, Heartland America has got you covered. Remember, a watch does more than just tell time; it reflects your personality, style, and, at times, your history. So why not invest in a piece that won't break the bank but will surely turn heads?
We hope our curated list will save you time in your quest for the perfect watch!
Until our next moment together,
Heartland America Team
---
---
1
---
3 Comments
---
Please sign in or register to leave a comment.
Use the sign in link at the top of this page or visit the sign in page