Ditch that back-breaking tire iron...loosen and tighten lugs in just four seconds!
Change a flat in seconds flat with this impact wrench!
When you have this lug wrench in your trunk, you'll never strain muscles wrestling with lug nuts again. Simply plug it into your vehicle's 12V DC lighter socket or connect it to your battery and it removes lugs in as little as four seconds. Its 185ft/lbs of torque securely tightens lugs as well. Great for raising and lowering scissor jacks too. Features 2700 RPM and comes with 13/16", 3/4", 7/8" and 11/16" sockets, forward/ reverse selectability and compact carrying case.





8/14/2013 - DG - RIDGEWAY, VA
I was skeptical when I bought this but was very surprised at how well it works. My girlfriends 6 year old boy took the lug nuts off of my truck for me. It's a great product. This would be great for your wives, daughters, elderly parents, grandparents and of course for yourself.
---





6/10/2012 - G S. - Trinity, FL
I took my Toyoya Van to the dealer to have the tires ROTATED and when I
got home to put the wheel locks back on the wheels they had put the nuts
on so tight my wrench would not take them off.And I'm 200lbs and strong.
My new Turnado Impact took them off with no trouble at all.in About 4 Seconds.
Thanks HEARTLAND----A GREAT BUY
---





5/2/2012 - MCB - OKC, OK
The first one I bought was the older model impact wrench, about three (3) years ago and it worked great but wasn't the ergonomic design. When this newer ergonomic wrench was first listed I jumped on it for my wife to use and she can appreciate the wrench after changing a flat with the lug wrench that came with her car. It works FANTASTIC after using this one!
---





1/3/2012 - J MC - Baytown, TX
I bought one of these several years ago and was surprised at how well it works. I was able to pull the lug nuts off an F250 - that's usually a wrestling match w/ a lug wrench and a cheater bar.
---





6/25/2011 - T.D. - Louisville, KY
I am extremely pleased with my purchase of this item. I purchased it about a month ago thinking that if I spend $30 on this I would get $30 worth of service. I was wrong on the value of this baby. It is WELL WORTH it. I recently changed my brakes and it took me like 1 -2 minutes(if that) per tire to remove. I felt like one of those pit stop guys in Nascar. It made a whirling noise at first, then a few ticks and off came the lug nuts.

Now putting the lugs back on.
1. Hand start to reduce stripping the threads.
2. Use impact wrench to tighten.
3. Use a lug wrench to ensure each lug is tight. JUST DO IT TO BE SAFE.

Buy this right now before Heartland raise the price.
---





6/19/2011 - DM - Norwalk, IA
I bought two of these a couple of years ago. One for my pickup and one for my wife's car. I never had an ocasion to use them until I was rotating the tires on my pickup. I started by using my 1/2 inch air impact which wouldn't budge the lugnuts. I then tried a breaker bar which also didn't work. Then I thought I'd give this a try. When I first turned it on I heard a whir and instantly thought I'd wasted my money , then it hit with a bang and started taking the lugnut off. I'm VERY impressed. I'm now buying one for my son and one for my son-in-law.
---





5/16/2011 - FDJ - BOSTON, MA
I LOVE IT. IT IS VERRY GOOD. IT DO A GOOD JOB. THANK YOU HEARTLAND VEERY GOOD.
---





4/25/2011 - DMP - Phoenix, AZ
Well I had some concerns but I got one anyway. About 5 months later it and I was put to test. It passed I was able to pull all eight lugs of my truck tire in less then a minute. the whole tire change took about 6 or 7 minutes. yes it works in fact it works very well. best $30 Bucks you could ever spend. A++
---





2/24/2011 - LSC - San Francisco, CA
My office recently bought a DeWalt for 400 dollars and now I show up with this and everyone is wowing. I had my doubts but took the risk. The instructions are bad, tells about blowing fuses but doesn't tell you where the fuse is. In short, this item works very well. I tested the wheels lugs prior to taking them off and use a wrench to test how tight they were after using this wrench to put the lugs back on. Great item
---





9/18/2010 - REU - Katy, TX
This item is a MUST for those who travel on the road often. I was not so sure of the quality based on the cheap price until late last night (when I had to use it). It was 1:00AM my tire popped and I had noone aorund to call on. I pulled out this item and got the tire replced in no time flat. I am truly impressed with the ease of use it provides. If you have a care you should own one of these (PERIOD).
---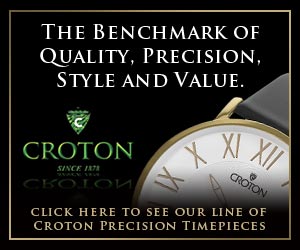 Write a Review
You might also be interested in...