Homepage
>
2 Pack Bell And Howell Electromagnetic Repellers
- Model #: 50153

Rid your home of disease-carrying mice, rats, cockroaches and more!
Got pests? Don't reach for dangerous poisons or messy traps, plug in this Bell and Howell Ultrasonic/Electromagnetic Pest Repeller!
This clean, safe pest control solution delivers a one-two knockout punch. Its electromagnetic technology uses your home's wiring to send irritating signals that drive critters from your interior walls, while the ultrasonic technology emits high-frequency sounds that keeps them away. Also has an extra AC outlet. Each unit covers one floor of an average size home.





10/28/2008 - EAC - Winchester, WI
I was pleasantly surprised when I installed this unit in that every spring & fall we are inundated with ladybugs (japanese beatles) in our cottage in the northwoods. After installing two of these
units we have only seen one or two of the insects this fall.
---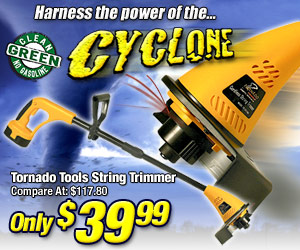 Write a Review
You might also be interested in...