Get a pair of solar powered coach post lanterns for less than you'd expect to pay for one!
Attractive solar coach post lanterns run on the sun - no expensive wiring, no electricity charges and no hassles!
A beautiful addition to your garden, sidewalk, driveway, patio or deck, each of these lights has a super-bright white LED that casts a warm, welcoming glow and lasts for years. During the day, the on-board solar panel harnesses the sun's energy and stores it in a rechargeable battery for use at night. Also features clear lens, durable black post and ground spike for instant installation. 6-1/2" x 6-1/2" x 58"H (with spike).





9/27/2012 - PD - GILBERT, MN
I love these. Great accent and path lights!!
---





12/27/2011 - KEJ - GUILFORD, CT
These work well..keep it in mind that these are quite inexpensive..the batteries can be easily replaced..I upgraded mine with actual brand name rechargeable batteries and they work perfectly..the batteries that come with it are weak,they work,but for about $ 2.00 each, good quality rechargeable batteries can be acquired. I used a house charger and actually charged up the batteries overnight and then set up the lights. Also ,remember that these are recharged via solar and you will have some dark overcast days, so over time the batteries need some help...on average I replace the batteries with freshly charged batteries about every three months ..I give these a hearty 5 star rating , because they work very well with some upgrade and minor maintenance, and these light poles are quite inexpensive for what you get. I own two sets and may buy more in the spring.
---





7/31/2011 - TG - santa rosa, CA
I saw these and ordered a set. I was so impressed I ordered another and 6 months later still working great. Love these. I have in the past ordered more expensive copper solar lights and they no longer worked after 4 months. We had alot of rain and wind this year and still holding strong. I have river rock on top of my soil so I believe this helped stablize. I put the other two in my spider plants on either side of my gate in the back and they look great. Great product.
---





5/29/2011 - JS - Santa Fe, NM
Good deal especially when there is even more of mark down price.
Suggestion.....besure they get "full" charge in direct sun from the
get go. We have some shade so ever few days have to take tops
off and set in direct sun for a day.
---





12/4/2010 - BWM - Hardin, KY
I bought a set of these solar coach lights about a year ago. My neighbor knocked one over and shredded it with his riding mower (honest mistake), but the other light is still chugging along just fine. And yes, make sure (1) the stake is firmly anchored in the ground and (2) the light sensor is protected from another light source (like a street light) at night. For an inexpensive solar light like this the sensor is remarkably sensitive and the battery recharging mechanism works very well. I'm ordering another set.
---





6/23/2010 - RLC - Fort Wayne, IN
I would suggest enclosing the bottom spike in concrete to keep this unit from blowing over. Do not expect a bright light. The pole is a sequence of parts that as connected. The units are attractive and are a good value for the price. This is a good alternative to running an electric line.
---





5/25/2010 - JDC - Montgomery, AL
I ordered these solar lights and they are GREAT!!!They can fall over if the ground gets wet or if the wind blows real hard.I wish they were on a 5 foot post instead of small pieces put together with spacers.I do love the shape of the light and I plan to use a hard pipe to keep them from falling over or getting blown over.I will be ordering more of these coach style solar lights to line my driveway.THIS IS A GREAT DEAL and a beautiful light.I am pleased overall with this product!!!!
---





4/16/2010 - BM - Grambling, LA
Great, Excellent
---





9/26/2009 - W.R. - Austinville, VA
Received them yesterday & put them up
I really like them.
---





8/24/2009 - ZZ - Chicago, IL
These lights look so stylish! Very fancy. I am in love with them. The only thing though is the picture makes the lights seem like they are white, but since they are solar, they actually look like a blue color. Other than that, they are great. I might get more for a deal like this.
---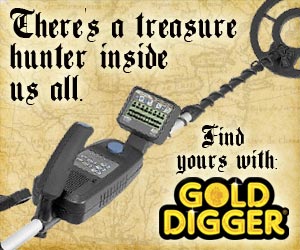 Write a Review
You might also be interested in...