The same pressure-boosting, clog-preventing showerhead you've seen in five-star resort spas and hotels!
This 5-Star Resort showerhead delivers incredible pressure in a water-saving design!
Designed to exploit the Venturi principle of fluid mechanics, this showerhead has special air vents that infuse every drop of water with oxygen. Add to that a special turbine design that accelerates water velocity and a custom comfort control lever that adjusts from gentle to massaging and you have the perfect shower. Also features a virtually maintenance-free design that's guaranteed never to clog, standard threading to install on any shower arm and a maximum water use of just 2-1/2 gallons per minute. Shown in Chrome.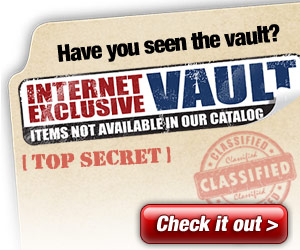 Write a Review
You might also be interested in...