The classic TV shows you remember now on DVD - perfect for fans of all ages!
Each episode of every series was digitally remastered for the best possible audio and video quality and burned onto high-quality DVDs for years of enjoyment.
Wanted: Dead or Alive - Originally aired on CBS from 1958-1961, Wanted: Dead or Alive was the story of Jose Randall, a man who wasn't the typical rough-hewn bounty hunter of the Old West. He was a consummate gentleman who always gave half - or even all - of his reward money to charity. The series was filled with guest stars including Michael Landon, James Coburn, DeForest Kelly, Lee Van Cleef, Wayne Rogers, Lon Chaney, Jr., Martin Landau, Mary Tyler Moore and more! Greatest American Hero: The Complete Series - This collector's set includes all 43 episodes of this quirky, Emmy-nominated sci-fi/action/comedy series created by legendary writer/producer Stephen J. Cannell. The series stars William Katt as Ralph Hinkley, an ordinary school teacher who becomes extraordinary after an encounter with extra-terrestrials. Co-starring Michael Pare and Faye Grant, this hit show also featured a stellar lineup of guest stars including: Joe Mantegna, Markie Post, Bob Saget, Rick Dees, June Lockhart, David Paymer, Barbara Hale, Andre The Giant, Dixie Carter, Don Drysdale and more. Wiseguy: The Collector's Edition - Long before Donny Brasco brought similar drama to the big screen, Golden Globe winner Ken Wahl brought charisma, credibility and chutzpah to his small-screen role as Vincent Terranova, a handsome agent with the FBI's Organized Crime Bureau. This special collector's set includes 67 episodes that span the show's highly successful 4-season run. You also get three unaired, never-before-seen episodes from the show's final season. Guest stars include Kevin Spacey, Ray Sharkey, Jerry Lewis, Billy Dee Williams and others. Hunter: The Complete Series - Take a hard-nosed, strong-willed undercover cop outraged by crime and the loopholes in the justice system and team him up with a sexy, no-nonsense policewoman whose unorthodox tactics sometimes rival his own and you get Hunter! This collection includes all 152 episodes of this 3-time Emmy nominated series. Starring Fred Dryer and Stephanie Kramer with guest stars including George Clooney, Eric Estrada, Jesse Ventura, Brian Dennehy, Dennis Franz, Isaac Hayes, Garrett Morris, Ed O'Neill, Jerry Orbach, Lauren Lane and more. Western TV Classics - You get 150 digitally remastered episodes from all your favorite series including: The Roy Rogers Show, Red Rider starring Allen Lane, The Cisco Kid featuring Duncan Renaldo, Fury with Peter Graves, Sergeant Preston of the Yukon featuring Dick Simmons, Northwest Passage starring Buddy Ebsen, Shotgun Slade with Scott Brady, Lone Ranger with Clayton Moore, Sky King and many more! Essential TV Westerns - Here are the most popular episodes from 18 legendary series in one affordable DVD set. You get classic episodes of Bonanza starring Lorne Green, The Gabby Hayes Show, The Roy Rogers Show, Judge Roy Bean with Edgar Buchanan, The Adventures of Jim Bowie starring Scott Forbes, Annie Oakley with Gail Davis, Rango starring Tim Conway, Stories of the Century with Jim Davis and many more. Ultimate TV Westerns - This collection features classic episodes from 29 thrilling series - that's over 70 hours of entertainment! You get episodes of: Bonanza starring Lorne Greene, Death Valley Days, The Lone Ranger with Clayton Moore, The Rifleman featuring Chuck Connors, The Roy Rogers Show, Sergeant Preston of the Yukon, Wagon Train, The Life and Times of Wyatt Earp, The Cisco Kid, Bat Masterson and many more. The Adventures of Robin Hood - The Complete Series - This classic TV series ran from 1955 to 1960 and starred Richard Greene, as everyone's favorite hero of the common people. Joined by his band of Merry Men, Robin hood fought the evil forces of Prince John, the Sheriff of Nottingham and any aristocrat or neer-do-well who threatened the common people and loyalists of King Richard. Includes all 143 episodes from all 4 seasons. The Commish: The Complete Series - Emmy Award winner Michael Chiklis stars as Tony Scali, a no-nonsense police commissioner revered by his offices and community for his unorthodox style and compassionate nature. As a former Brooklyn cop, Tony uses tough and, at times, controversial methods to bring perpetrators to justice. This breakthrough series co-starred Theresa Saldana, Kaj-Erik Eriksen and Melinda McGraw who were supported by premier guest stars including Telly Savalas, Ernest Borgnine, Pat Sajak, David Paymer, Richard King, Stella Stevens and Giovanni Ribisi. You get all 94 episodes of the five-year series. 21 Jump Street: The Complete Series - The landmark series that catapulted the success of FOX and the career of Johnny Depp! Co-created by Patrick Hasburgh and Stephen J. Cannell, the series featured Depp as officer Tom Hanson. Hanson led his band of agents in the special Jump Street division by going undercover to infiltrate local schools to fight crime and protect students from corrupt influences. Co-stars Dustin Nguyen, Holly Robinson Peete, Peter DeLuise and Richard Grieco are joined by guest stars Brad Pitt, Vince Vaughn, Christina Applegate, Bridget Fonda, Jason Priestly and more.You get all 103 episodes from the five-season run. Renegade - The Complete Series - Combining a cutting-edge visual style with classic storytelling, Renegade is a contemporary western about a tough, young street cop named Reno Raines. Framed for the murder of a fellow officer, Raines escapes imprisonment by hitting the road on his prized motorcycle and becoming a modern bounty hunter who fights for justice while eluding the law himself. Stars Lorenzo Lamas, Kathleen Kinmont and Branscombe Richmond. Guest stars include Stephen J. CanneIl, Wayne Newton, Kelly Hu, Jan-Michael Vincent and many others. Includes all 110 episodes from all five seasons.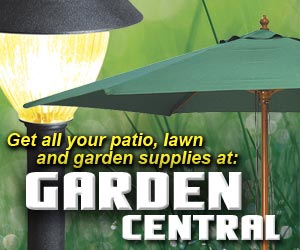 Write a Review
You might also be interested in...