Homepage
>
Gravity Helicopter
- Model #: GYRO339

Never flown an R/C helicopter before? Your friends will never know. This Gravity helicopter almost flies itself!
This Gravity 3.5 channel indoor helicopter has a built-in gyroscope stabilizer so it flies like a dream - anyone can do it!
Two things every R/C helicopter should have but few do: a truly durable design and a stabilizer for effortless flying. This model has them both! Grab the 3.5 channel infrared controller and pilot it up, down, forward or backward. And if you accidentally have a crash landing, no worries. The frame is metal so it can -really take a hit. Also has colorful LEDs & rechargeable battery that charges in as little as 20 minutes & provides up to 8 minutes of flight per charge. 6 'AA' batts. not included. 4" x 8" x 1". For indoor use only. 90-day limited warranty.





10/29/2011 - TC - JACKSONVILLE, FL
I ORDERED ONE OF THESE AND BOY WAS I IMPRESSED. FOR A 3 CHANNEL HELICOPTER THIS IS ONE IF NOT THE BEST 3 CHANNEL HELICOPTERS I HAVE FLOWN. IF YOU NEVER FLOWN ONE OF THESE YOU COULD BE A PRO IN A MATTER OF MINUTES. IT IS EXTREMELY STABLE AND VERY DURABLE. FLYING IT AROUND IN THE HOSE IS A BLAST. IF YOU CRASH IT IT IS SO LIGHT IT DOES NO DAMAGE. EVERY ONE I HAVE SHOWN IT TO GETS ONE RIGHT AWAY. IT IS GOOD FOR ALL AGES. I AM 58 AND HAVE SO MUCH FUN WITH IT. I ALSO OWN SEVERAL OTHER HELICOPTERS THIS SIZE WHICH SOME COST A WHOLE LOT MORE AND THIS IS MY FAVORITE ONE. IF THERE WAS 10 STARS I WOULD RATE IT AS A 10.
---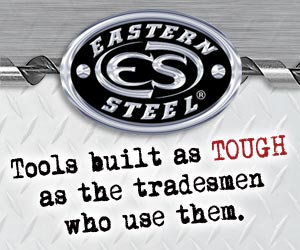 Write a Review
You might also be interested in...