Homepage
>
Mighty Bite Fishing Lures
- Model #: FOFB-0003

Catch your limit every time with Mighty Bite - the lure that appeals to all five senses for deadly results!
It's better than live bait - and works on all predatory fish!
Tired off getting "skunked?" Then throw out your traditional lures, leave the live bait at the bait shop and put one of these incredible lures on your line. They're specially designed to appeal to all five senses. The "Spasmic" action, unique Bite-Mark design and 3D hologram design catch the fish's eye, while the powerful scent trail and special rattles that "sound the dinner bell," entice fish to strike and strike often. You get 10 Mighty bite lures, 12 adjustable Mighty Bite fins, 12 rattles and 12 unique Mighty Bite scent sticks. Plus, you get weed guards, popper and tail weights and deadly no-miss treble hooks. All for one low, low price! Over 100 pieces in all! Millions sold worldwide. Patent Pending.





6/15/2012 - GG - Fresno, CA
Great lure for big reservoir bass in Southern CA. Use it down there for big fish but really like the large sizes for those fish. I use the scent sticks alot because it makes them hold the bait a bit longer and makes setting the hook easier. Pretty clever rig
---





6/7/2012 - HH - Norfolk, VA
I may be one of the few women who fish and buy lot of gear..but I can tell you I came across some fishing videos people put up of fish they caught with this mighty lure. Unbelievable videos like the one with the tarpon and striped bass. I also saw one with a girl who got a huge bass. I was sold and bought it. Got a 6 lb bass on first day. Amazing lure that worked for me...
---





5/29/2012 - JA - Pompton Lakes, NJ
Tried everything in my box before I tried the Mighty Bites I bought. Got a big ) on the other lures and on Mighty Bite they'd crush it on the drop! Cast it out and let it fall in good spots. Bass picked it upo and ate it. Really looks like it's wounded as it falls and swims. Very clever bait.
---





5/18/2012 - CA - Seattle, WA
Bought this migh bite online and have been pleased that it does what they say it does. Great action and they get bit hard!
---





4/10/2012 - LK - Fallmouth, MA
I've been looking for this since I bought it from TV a year ago. Need to replenish my supply. Really a great bass lure...and I mean both largemouth and Stripers...really good for both. They make some larger sizes in trophy kit I got on TV AND THEY SLAY THE BIG STRIPERS!
---





4/8/2012 - JP - Tarpon Springs, FL
Caught em up with mighty bite in Lake Tarpon! Great for bedding Bass. They really hate this lure and want it dead! It lands, they pick it up and hold on tight. Biggest fish tally on that lake for me ever! Love this lure!
---





2/26/2012 - DF - san diego, CA
Used Mighty Bite for some the craziest California White Sea Bass Fishing ever. Just bombed em on this! Got several 50 lb plus fish with Mighty Bite! Hooks were strong enough and they hit it over and over, because they miss alot. great lure for calico and sand bass too...better than any other swim bait i've used!
---





2/23/2012 - PM - Witchata, KS
Was skeptical at first but it worked great. I used it and my buddy killed with it when I had him try it tooI Don't know why it works so good, but it does. you can fish it on the surface or deep down




---





2/14/2012 - KL - Springfield, MO
Love this lure because it's so damn easy to use. You really can just take it out of the package and tie it on. The fins don't seem to affect the strikes much. The sense sticks work...but it's mostly the bite out of it that makes it swin funny. Bass hot it hard. Best day last year was 15 bass on this thing!
---





6/3/2011 - SLB - Canyon Lake, TX
I was given this set. I actually used it for the first time today. I used the 3.75 tennessee shad with a rattle and scent stick, and some fins. it worked incredibly. I caught a spotted bass within my first five casts. I ws on a river, so it is usually much slower than that. unfortunately soon after i removed the fish the knot came undone as i cast and i lost the lure. no fault of mighty bites, my own fault. but i am kicking myself for that, and am hoping that the 4 inch mighty fin tennessee shad works as good.
---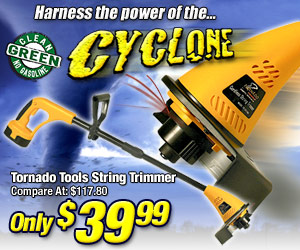 Write a Review
You might also be interested in...