Homepage
>
Oreck XL Pro Air Purifier
- Model #: RAIRP

Save big off retail on this certified factory reconditioned Oreck XL Pro air purifier!
There's never been a better time to buy!
Oreck had excess inventory on their certified factory reconditioned top-of-the-line XL Pro air purifiers. We stepped in, bargained hard and now you can practically steal one for only $99.99! That's $70 off our original price! This revolutionary air purifier has Oreck's famous 6 stage purification process that features: 1. A pre-filter that catches large particles; 2. & 3. Two-stage Truman Cell proprietary technology that captures and destroys airborne particles down to .1 microns; 4. Odor Absorber Plus that removes odors and volatile organic compounds; 5. Oxygen converter that converts ozone to oxygen; and 6. Air revitalizer that emits negative ions to freshen air. And it uses less energy than an 85W light bulb! Also has Silence Technology, easy-to-clean permanent filter, three speeds and more. 16.5"W x 11.5"D x 6"H. Model and color may vary. 1-yr. ltd. warr. NOTICE: Be prepared. Recent news reports indicate this year the allergy season is starting early due to the warm winter experienced across most of the U.S. Factory serviced to meet original quality standards. May have slight cosmetic blemishes.





4/7/2013 - CG - VENTURA, CA
Great value, great air filter! I use it in a bedroom. When first used, I could immediately tell the difference in air quality. It's easy to use, does what I need a filter to do and doesn't have paper filters you must buy periodically. I really like the Air Vitalizer option which makes the air seem fresher and I usually use the Silence blower setting, and it is really is quiet. Highly recommend!
---





6/22/2012 - NMB - Stony Point, NY
My favorite! I have owned three (currently using one) over the last 10 years. They really work. Easy to clean permanent "filter". Luv it!
---





6/28/2011 - JDK - Brooklyn, NY
Have proclivity to repiratory ailments and need a reliable air purifier in the house. This unit does it at a reasonalbe price. Also, without having to pay for an expensive filter every few months. As can be expected, the unit needs to be cleaned periodically. (Read the instructions.) I have experienced less respiratory problems with this unit. Thanks.
---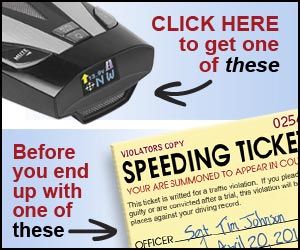 Write a Review
You might also be interested in...