Homepage
>
Stainless Steel Wallet
- Model #: JB6098

Put a force field around your credit cards and safeguard your identity with this stainless steel wallet!
The wallet that foils crooks by blocking non-deliberate RFID scanning on your credit cards!
Think your credit card information is safe when your cards are in your wallet? Think again! Today's high-tech crooks use advanced RFID scanners that can snatch credit card information without your even knowing it. This wallet is crafted from super-strong woven stainless steel that's 3 times thinner than paper, is virtually indestructible and feels as smooth as silk. Plus, it blocks unwanted scanning and is resistant to corrosive materials including salts, acids & sea-water. Approx. 6" x 4" x 1/3".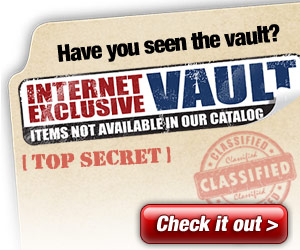 Write a Review
You might also be interested in...