Listen to your TV or stereo at the volume that's right for you and without disturbing others!
Now you can watch TV, play computer games or listen to music anytime you want - even when others want the room perfectly quiet!
TV Listener makes it possible. The transmitter works with any TV, stereo or audio device and sends audio signals to the headphones at distances of up to 33'. Plus, there's no interference caused by appliances or electronics! And unlike other solutions, the headphones are wireless, rechargeable and have soft cushioned earpads and a self adjusting headband for amazing comfort. System also works with multiple headsets so you and your partner can listen at the volume that's right for each of you. 2 'AAA' rechargeable batteries per headset included.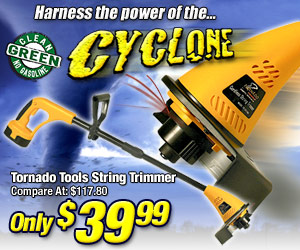 Write a Review
You might also be interested in...