Even when the power goes off and the nearest outlet is 50 miles away you can charge your cell phone, get weather and emergency updates and listen to news reports and notifications!
This impressive self-powered radio has a 7-band NOAA weather alert radio with automatic weather alert standby, full-spectrum shortwave receiver for international broadcasts and an AM/FM receiver. During outages you need specific details so you can make good decisions. Four-way power options include on-board hand crank generator, USB port, AC adapter (not included) and 3 'AA' batteries (not included). Also has 5 LED reading lamp, built-in long-life LED flashlight, cell phone charger, USB port for charging portable electronics, water-resistant housing, large dynamic speaker and more. 8.25'' x 5'' x 2.25''. 1-year limited warranty.





7/2/2012 - D.F. - KENSINGTON, CT
GREAT RADIO ,WITH SUPERB RECEPTION,BUT SHORTWAVE HAS SOME IMAGES ,BUT NOT BAD ,WOULD RECOMMEND TO ANYONE.
---





5/1/2012 - GMS - Leechburg, PA
Outstanding reception... best radio I ever had... super tone...
---





11/3/2011 - J.B. - Huntsville, AL
During the blackout after the April 27, 2011 tornado outbreak I was without power for 6 days and used my Voyager for emergency updates and relaxation radio , night time lighting ,charging my neighbor's cellphone because she had no car charger and by modifying one of the extra included cellphone jacks to attach to a "AA" battery holder I was also able to use the solar panel and crank generator to charge the nicad batteries for my police scanner.

With the way my voyager served me after the April tornado blackout I raise my rating for this radio to a full five stars from the 4 stars I gave it when I first bought it to add to my emergency prep gear because that week proved it's versatility to me. I hope to never have to rely on it again as I did this past April but every time I turn it on and check the charge I know it will be there to serve me again when needed.
---





11/13/2009 - J.B. - Huntsville, AL
The solar panel charged the nicad batteries from a 100 watt equivelent CFL desk lamp bulb in about 8 hours so I dont have to order the opitional AC adapter from the manufacturer. The AM clearly pulls in stations from the Alabama and Lousiana coast at night , the FM while not stereo is crisp and clear and the SW bands pulled in many stations and it tunes in pretty accurately for a manual scale tuner. For the price , I am very happy with this radio.
---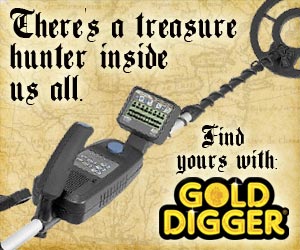 Write a Review
You might also be interested in...