Yard Clean Up Guide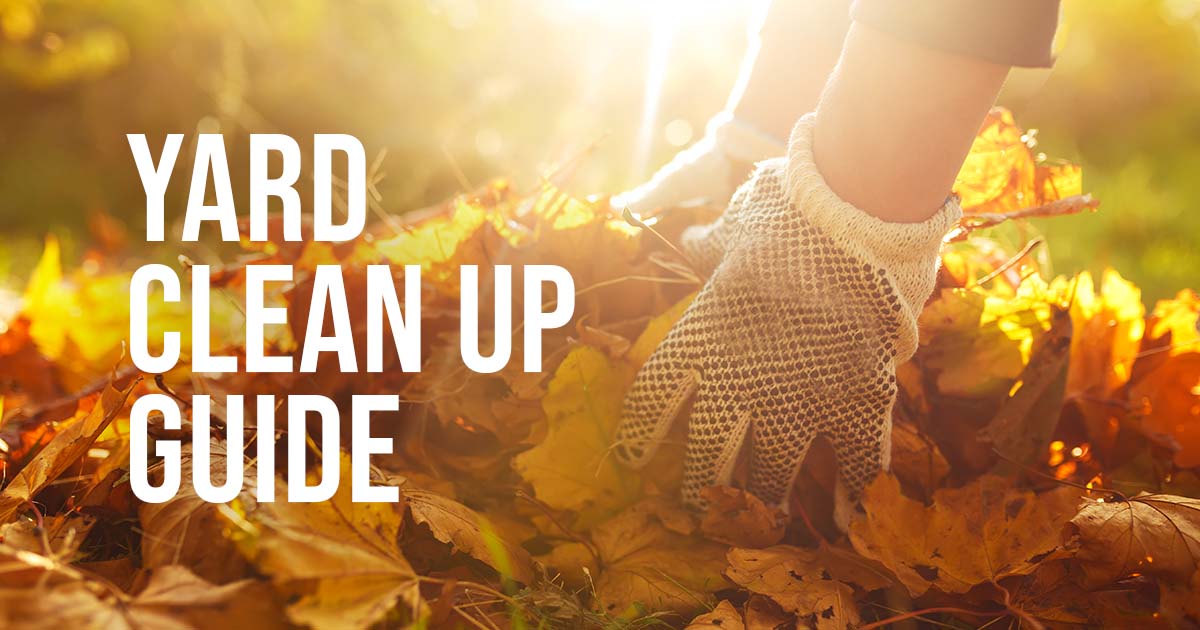 Is your yard in need of some TLC? Get your yard looking great again with these five yard clean up tips!
by Jessie Breheim • September 29, 2022
---
After a natural disaster strikes, your yard may look like a natural disaster too! Severe weather such as hurricanes, tornados, storms, and strong winds can leave your yard in turmoil with branches strewn across your lawn, bald spots, and debris scattered about. Thankfully, there are some steps you can take to restore your yard to its natural beauty. Add these five easy yard clean up tasks to your to do list: remove wood, pick up yard debris, mow the lawn, rake bald spots, and power wash areas in need.
1. Wood Removal
Be proactive and remove overhanging branches that may cause damage to your home or branches that are likely to fall soon. Get a good quality pole saw to cut down overhanging branches and be sure to steer clear of the branches so you don't get hit. For larger branches or trees that have already fallen, use a chainsaw to cut the wood into manageable pieces. If you'll be using the wood for fires in the future, use a log splitter to cut wood to even smaller pieces. Then haul the excess wood to your wood pile and cover wood with a tarp to help prevent wood rot.
Sun Joe 8-inch 7-Amp Pole Saw $74.99
This Sun Joe pole saw is great for cutting overhanging limbs and thin logs with ease. It has a built-in branch stabilizer that helps grip branches easier than other pole saws. Plus, there's a window to view oil levels and a cord clip to keep the cord stable while in use.
Watch how to use it on YouTube! DIY Dad: Sun Joe Pole Saw Review From Heartland America
Shop Series 20V Li-Ion Chain Saw $99.99
The Shop Series Chain Saw is perfect for cutting up branches in your yard as it powers through the toughest cutting jobs. It has a 10" bar and chain with a self-lubricating chain oiler and tool-less chain tensioning system. Plus, a charger and blade sheath are included with this package deal.
Kabin Kindle Quick Log Splitter $119.99
The Kabin Kindle Quick Log Splitter is the safest and most effective log-splitting system! It has an extra-wide mouth and tall base for cutting wide, long logs. It's also crafted from 12 pounds of premium-quality cast steel and has a black, all-weather finish to withstand the outdoor elements.
2. Pick Up Yard Debris
Clean up yard debris to improve lawn health, safety, and the appearance of your lawn. According to lawinsider.com, yard debris includes grass clippings, leaves, hedge trimmings and similar vegetative waste generated from residential property or landscaping activities, but does not include stumps or similar bulky wood materials. Before you start, put on some work gloves and dispose of yard debris properly by placing it in bags and put the bags in your yard waste bin or take it to a compost site. Check with your city's yard debris removal ordinances for more information on proper yard debris disposal.
3. Mow the Lawn
Mowing the lawn with a lawn mower that has a bag will help clean your yard of natural debris. A lawn sweeper is another great tool for clearing your lawn of yard debris. Before you start, be sure larger sticks are picked up, there are no rocks in the way, and you're wearing the proper attire. Wear close-toed shoes and long pants to better protect yourself from sharp objects that may propel from the lawn mower. It's also helpful to wear work gloves to protect your hands and get a better grip.
Earthwise LSW70021 21-inch Lawn Sweeper $137.99
The Earthwise Lawn Sweeper helps you clean up leaves and yard debris with ease. Dual spinning brushes whisk leaves and debris into the 2.6-bushel catcher which can be removed for bagging. Plus, the adjustable rake height makes it easy to use on virtually any terrain.
4. Rake Bald Spots
Briskly rake bald areas of your lawn and gently smooth it over. Then add an all-in-one lawn repair mixture. This mixture will help restore the area and enhance the overall aesthetic of your lawn.
Earthwise 3-in-1 Garden Tool Set $39.99
Rake over dead dirt spots in your yard using the rake attachment on the Earthwise 3-in-1 Garden Tool Set. You can also use the hoe to smooth it over and the shovel to remove any rocks or other unwanted items from your yard.
5. Power Wash
After harsh weather strikes, it's a good idea to use a pressure washer around your yard such as your driveway, patio, or sidewalk. These areas may have built-up dirt and debris from your yard and you don't want the debris getting packed into your concrete during the chilly winter months. A pressure washer is also great for cleaning your yard tools so they're ready for use the next time you need them.
Sun Joe SPX205E Electric Pressure Washer $69.99
The Sun Joe Electric Pressure Washer is perfect for light- to medium-duty cleaning jobs around your outdoor space. Its adjustable spray wand with twist nozzle lets you tailor your spray, intensity and width. The pressure washer comes with a 20' high-pressure hose, 35' power cord, extension wand, and garden hose adapter so you can get to pressure washing right away.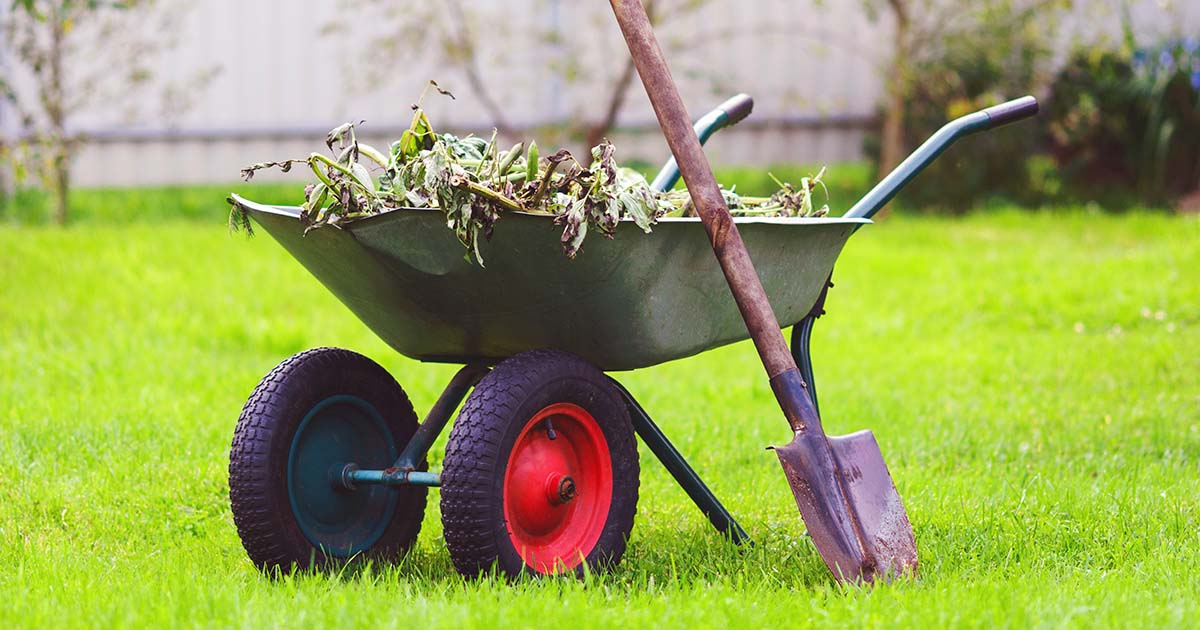 All Clear!
Cleaning up your yard doesn't have to be overwhelming or difficult. By taking action and adding these yard clean up tasks to your to-do list, you can restore your yard and bring forth its full potential. And once you have your yard cleaned up and looking amazing, you can relax and have peace of mind knowing you were able to do it all on your own! Way to go!
Looking for more yard clean up tools?

---
Tags: lawn and garden
1
---
Please sign in or register to leave a comment.
Use the sign in link at the top of this page or visit the sign in page